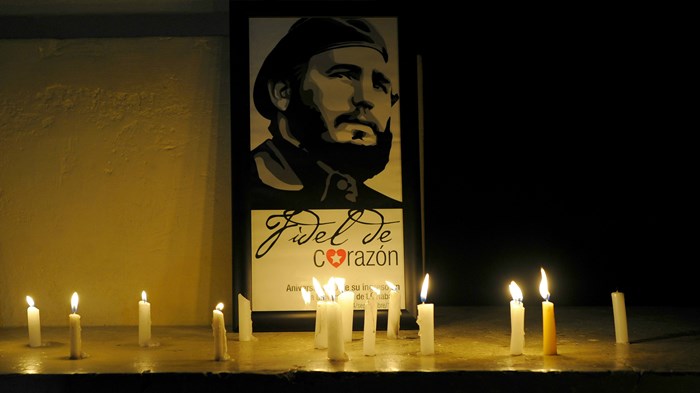 Image: Yamil Lage / AFP / Getty Images
The remains of Fidel Castro are being displayed in Havana as part of Cuba's nine days of official mourning for the deceased dictator. Many world leaders will not attend the funeral next week for the man who raised literacy rates but kept a rigid grasp on civil rights.
For Cuban Christians, his death isn't likely to be a sea change in how the island nation's Communist government approaches religion.
Like most Cubans, Castro himself was raised Catholic, educated by Jesuit priests as a child. He rejected his faith during the 1959 revolution, after the church rejected his movement toward atheism and socialism. Priests were killed and deported, while Christians (and other groups) were discriminated against and banned from joining the Communist Party.
But Castro—and his brother, current ruler Raúl—softened with time. Some credit the Catholic Church and its popes with influencing Cuba's slow turn from Marxism.
They were also good for religious holidays. Pope ...
1