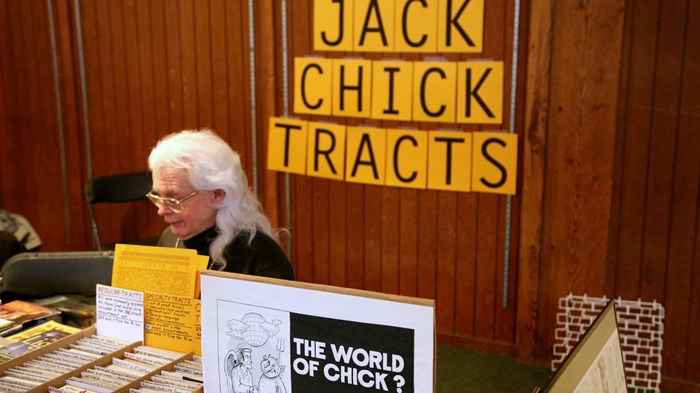 Jack Chick, the cartoonist who wanted to save your soul from hell, died Sunday at age 92.
The biggest name in tract evangelism, Chick distributed more than 500 million pamphlets, nicknamed "chicklets," over five decades. His signature black-and-white panel comics warned against the dangers of everything from the occult to Family Guy.
Chick's messages were controversial—including among evangelicals—but his work enjoyed a global reach. His most popular tract, This Was Your Life!, was translated into more than 60 languages.
Chick came to faith shortly after World War II through Charles E. Fuller's radio show, "Old Fashioned Revival Hour." The former technical illustrator began drawing and funding his first comic books and pocket-sized tracks in the early 1960s, according to Christian Comics International. Chick Publications grew to start its own print shop, and took off in the '70s.
His evangelistic furor was inspired by sermons from revivalist ...
1