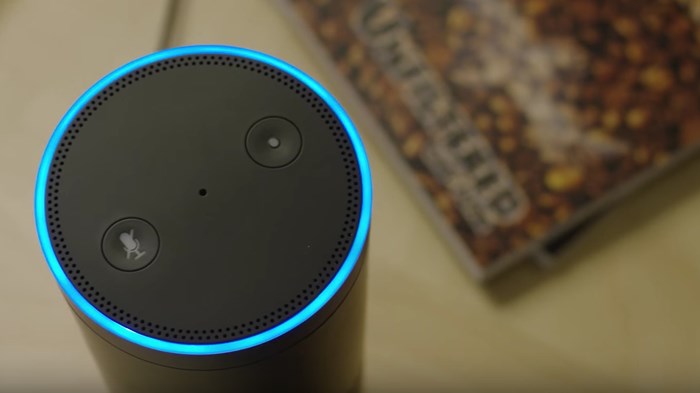 Image: YouVersion / YouTube
Ask Alexa, and it will be given to you.
Users can now summon the popular Amazon voice assistant for biblical inspiration, cueing audio clips from daily devotionals by top evangelical authors such as Ann Voskamp and Rick Warren.
In December, the company sold millions of its smart devices such as the Amazon Echo and Echo Dot for Christmas—nine times as many as the year before. The same month, Amazon added devotional reading as one of Alexa's newest skills, developed in partnership with HarperCollins Christian Publishing.
Once the skill is installed, a person's voice command prompts Alexa to play that day's devotional clip: Alexa, ask Devotionals to read me today's devotion.
In addition to Voskamp and Warren, the devotionals come from Zondervan and Thomas Nelson authors such as Sarah Young, Lysa TerKeurst, Shauna Niequist, Judah Smith, Lee Strobel, Jefferson Bethke, and more than a dozen others so far.
Young's Jesus Always and TerKeurst's Uninvited were the top two bestselling Christian devotionals released this year, while Niequist's Present Over Perfect ranked in the top 10, according to listings from the Evangelical Christian Publishers Association.
Alexa has played excerpts from earlier devos such as TerKeurst's Made to Crave, Niequist's Savor, and Voskamp's breakout 2011 book, One Thousand Gifts. More classic titles, such as Corrie Ten Boom's I Stand at the Door and Knock and L. B. Cowman's Streams in the Desert, have also been featured.
"This is an unprecedented opportunity to gain new exposure and awareness around our authors' great content, in short form, with a simple voice command," said Sally Hofmann, a senior vice president at HarperCollins Christian.
Of course, users who like what they hear can buy the author's book or sign up for free for a daily devotional newsletter.
Over a year ago, Amazon added the YouVersion Bible App, which allows users to ask Alexa to read a designated passage of Scripture or hear the verse of the day. As YouVersion put it, "Speak, and let God's inspired Word speak to you."
The prevalence of Christian resources available online and through mobile apps continues to grow, making access easier than ever. Some worry it's even gotten too easy.
A Liberty University student wrote for CT about the influence of technology on the Christian life:
On our smart phones, our devotional activity evolves just like the way we order food or stream videos. It's quick—carefully timed and curated for us. Audio features may even read a Scripture passage to you. You don't have to leave your bed, open a Bible, or spend more than five minutes to check your daily devotions off your to-do list (which is probably also on your phone)…. Are we actually trying to make Christianity as painless as possible?
CT's coverage of Christian tech developments includes Bible coders and app developers. CT's women section offers a free weekly devotional newsletter, Beautiful Word.