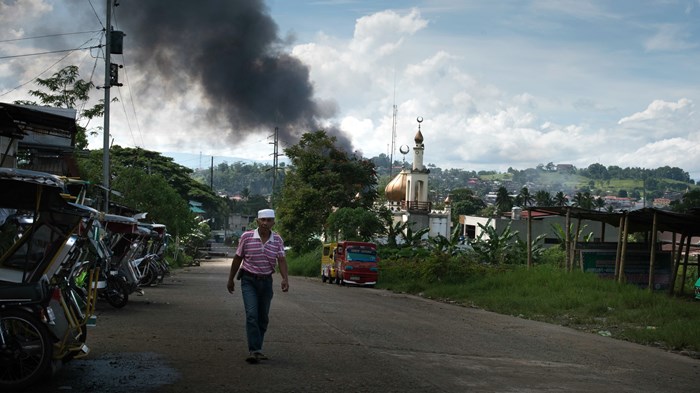 Image: Jes Aznar / Getty Images
The violence, instability, and Christian persecution that ISIS has brought to the Middle East is making its way to a besieged island in the Philippines.
More than 100 people have been killed and hundreds more taken hostage in the span of a week on the island of Mindanao, home to a Muslim minority in the majority-Catholic archipelago. Insurgents have targeted Christians and those who cannot prove themselves to be fellow Muslims. Experts believe the Islamic State is poised to create a caliphate in Southeast Asia, including this island in particular.
After the national army launched an air strike last week to flush out fighters hiding on the island, a priest being held hostage by Islamist militants in the city of Marawi appeared in a video, pleading for Philippine president Rodrigo Duterte to "consider" hostages' lives and stop bombing the city. A spokesman for the army dismissed the video, which was released Tuesday and circulated via social media, as "propaganda." ...
1