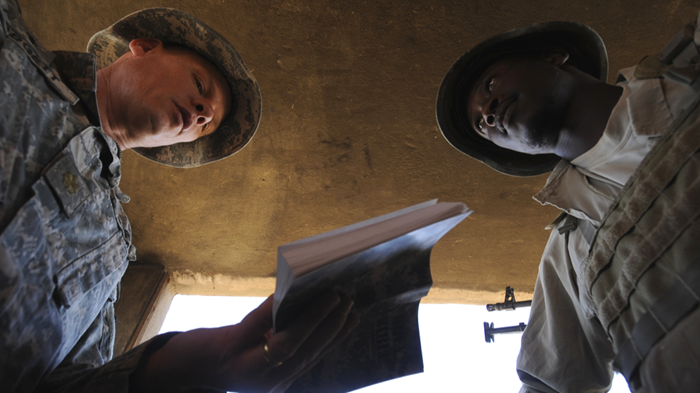 The Bible plays an important role in American's armed forces—even for military personnel who aren't particularly religious.
Some service members who don't typically read Scripture will still turn to it during difficult times in their military careers, according to research released this week by Barna Group and the American Bible Society.
Researchers found that 37 percent of non-Bible readers in the military read the Good Book when they are looking for comfort, 30 percent read it during a deployment, and 17 percent read it when they are separated from family.
Several ministries focus particularly on providing Bible resources to active duty personnel and their families, knowing they are prone to seek out spiritual support and direction.
"They come from all walks of life, with the same problems we all face, most of them looking to fill a void," said Michael Kelly, a chaplain at Fort Jackson in South Carolina. "It is at this moment that they reach out ...
1