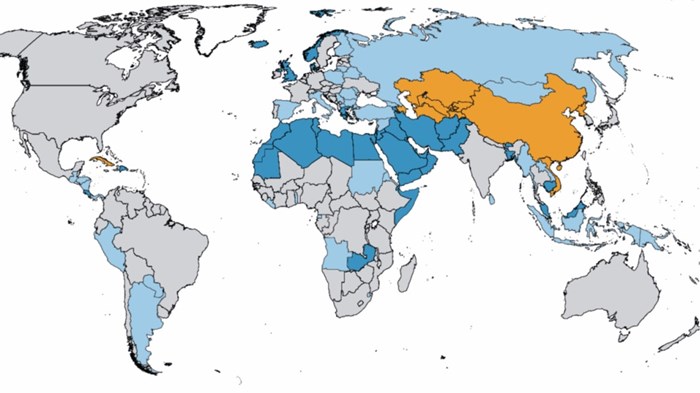 Image: Pew Research Center
More than 40 percent of the world's countries have an official or preferred state religion, according to a study released today by the Pew Research Center.
Pew surveyed 199 countries to ascertain which were publicly in favor of religion—and which religions they favored. Researchers weighed not only constitutions, laws, and policies, but also actions taken for or against religious groups.
The most popular official state religion is Islam, which is named in the constitutions or basic laws of 27 countries. That's 63 percent of the 43 countries that officially designate a religion.
Many of those countries lie in the Middle East and North Africa. In fact, Lebanon is the only one in the region not to have an official or preferred religion.
"In some cases, state religions have roles that are largely ceremonial," Pew researchers stated. "But often the distinction comes with tangible advantages in terms of legal or tax status, ownership of real estate or other property, ...
1