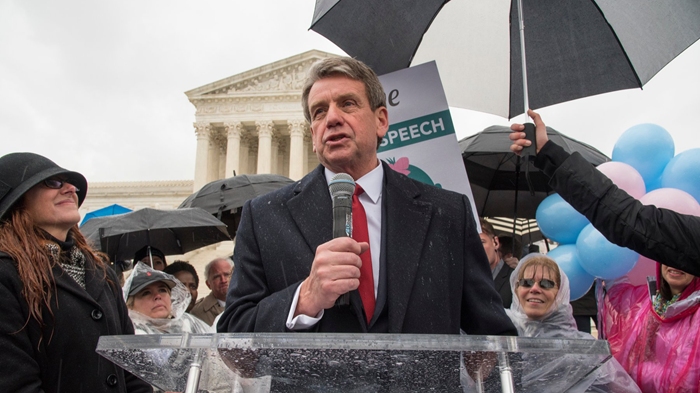 Image: ADF Media
Pro-life clinics offering pregnant women alternatives to abortion won a major free speech victory today.
The Supreme Court ruled 5-4 to block a California law requiring pregnancy centers post referrals to state-funded abortion providers and birth control resources, forcing them to promote services that violate their beliefs.
In National Institute of Family and Life Advocates (NIFLA) v. Becerra, the court ruled that the state's 2015 Reproductive Freedom, Accountability, Comprehensive Care, and Transparency (FACT) Act "targets speakers, not speech, and imposes an unduly burdensome disclosure requirement that will chill their protected speech."
Christian and pro-life groups celebrated the decision, which follows several similar local and state-level reversals across the country in recent years.
"We applaud the US Supreme Court for sending a clear statement today that pro-life Americans cannot be discriminated against and targeted by government," stated Penny Nance, ...
1