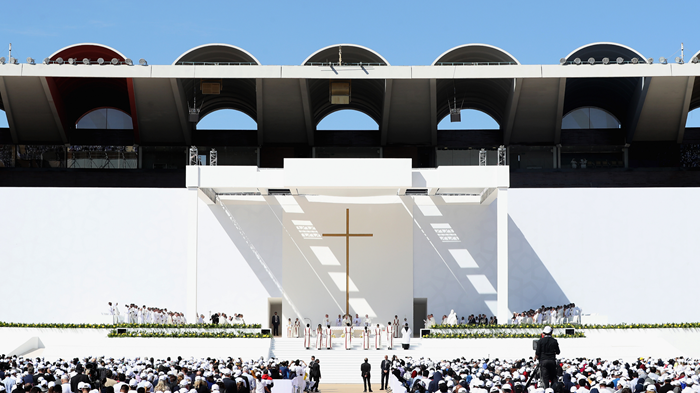 Image: Francois Nel / Getty Images
Pope Francis must love creating cognitive dissonance.
This week, he became the first Catholic pontiff to ever visit the Arabian Peninsula, the heart of Islam, where conversion to Christianity is illegal. Francis lauded his hosts in the United Arab Emirates (UAE), saying they "strive to be a model for coexistence."
The Gulf nation's crown prince received him with a 21-gun salute. Francis then railed against the "miserable crudeness" of war.
Human rights groups pressed him to address migrant worker issues. Francis rejoiced in "a diversity that the Holy Spirit loves and wants to harmonize ever more, in order to make a symphony."
The mere existence of a Christian community to visit in the Gulf states may surprise many. In 2015, CT visited the Emirates and reported on its "thriving" church, populated by more than a million Christians—primarily economic migrants from Asian nations such as Indonesia and the Philippines.
The Pew Research Center ...
1