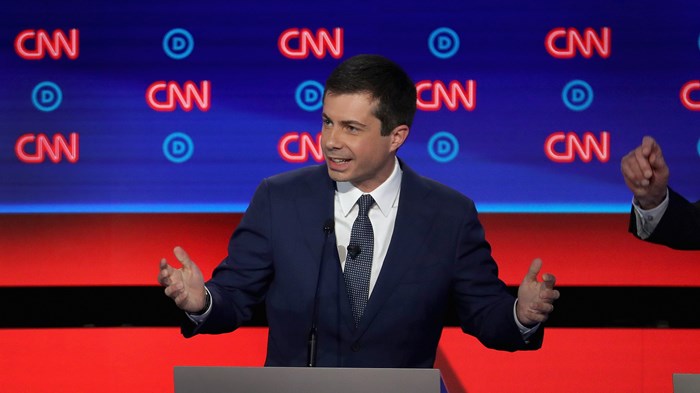 Image: Justin Sullivan / Getty Images
During the first of two Democratic presidential debates on CNN this week, candidate Pete Buttigieg quoted from the Old Testament in his remarks on the economy.
"Minimum wage is just too low," the South Bend, Indiana, mayor said. "So-called conservative Christian senators right now in the Senate are blocking a bill to raise the minimum wage when Scripture says that whoever oppresses the poor taunts their Maker."
Buttigieg, an Episcopalian, was referencing Proverbs 14:31 (NIV): "Whoever oppresses the poor shows contempt for their Maker, but whoever is kind to the needy honors God." Other translations such as the NASB use the wording "taunts their Maker." Proverbs 17:5 has a similar line: "Whoever mocks the poor shows contempt for their Maker; whoever gloats over disaster will not go unpunished."
Believers across the political spectrum pay attention when a candidate evokes Scripture, and searches for Proverbs 14:31 on Bible Gateway ...
1