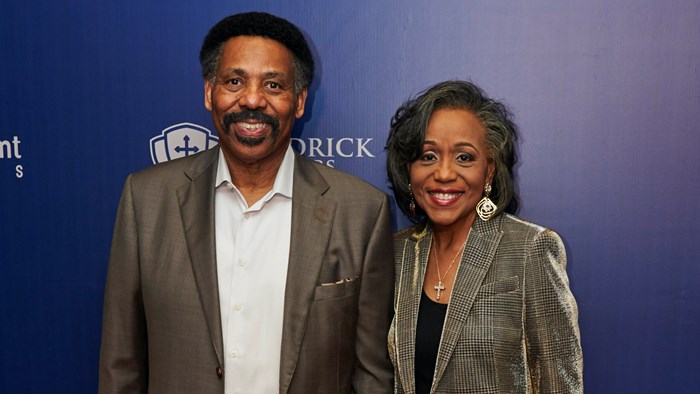 Image: Cooper Neill /Getty Images for AFFIRM Films
Pastor Tony Evans has been a megachurch leader, a radio broadcaster, and the author of dozens of books.
Now he has a new title: the first African American to have both a study Bible and a full-Bible commentary with his name.
"Paying attention to context is extremely important if you want to accurately understand what the Bible is saying," he writes in opening instructions of the new, 1,429-page commentary. (Editor's note: Evans was the first African American to earn a doctorate in theology from Dallas Theological Seminary.) "If you don't pay attention to the context, you are in danger of trying to make the Bible say something that it doesn't actually say."
Oak Cliff Bible Fellowship, his predominantly black nondenominational church, marked the fall release of the two tomes at a gospel-star-studded celebration on Friday. During the almost three-hour "Kingdom Legacy Live" event, musicians Kirk Franklin and LeCrae both described Evans as ...
1