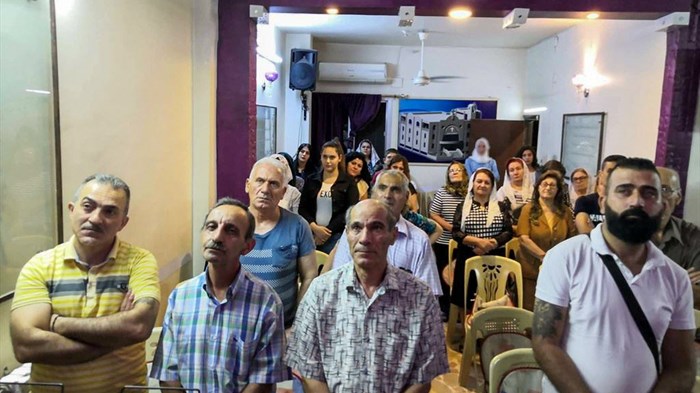 Image: Open Doors USA
Though most of the fighting has stopped for now, Turkey's incursion on Kurdish-controlled northern Syria has left another humanitarian crisis in its wake.
Local churches as well as Christian organizations like Open Doors and Preemptive Love Coalition have prioritized caring for the citizens who took the risk to stay behind and helping the displaced return.
Last Saturday night, after three days of Turkish bombing, the Alliance Church of Qamishli met to make a decision. Would they flee for safety, or remain and help?
To some degree they had no choice.
Fadi Habsouna, a father of two, was injured when missiles hit his home and ruined his shop. His wife is in critical condition. His grandfather's home was destroyed by a bomb. The pastor housed them in church-owned property, and decided to remain to assist the family, and others suffering similarly.
The church agreed; only eight families would leave.
"These are extremely brave people who want to be salt and light in their communities," ...
1