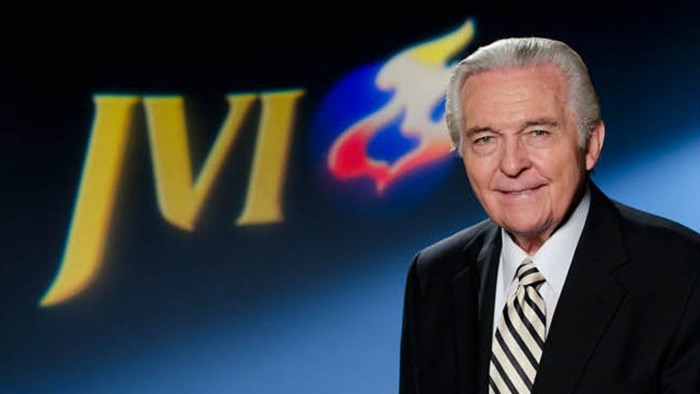 Image: Jack Van Impe Ministries
Jack Van Impe, a popular televangelist and one of the world's most well-known end times preachers, died at the age of 88. His passing was confirmed Saturday by Jack Van Impe Ministries International.
Every week for more than 30 years, Van Impe appeared on TV as the host of his own half-hour show, Van Impe Presents, offering eschatological commentary on current events. Alongside his wife Rexella, Van Impe read the latest headlines and explained how they connected to prophecy about the Antichrist, one-world government, and the rapture of true believers that might happen at any moment.
"We only report the news from the latest papers and magazines," Van Impe once said, "but we use the Word of God to show you that it means Christ is coming."
Van Impe reached a global audience from his studio in the suburbs of Detroit. He had memorized tens of thousands of Bible verses, earning himself the nickname "the Walking Bible." He would recall Scripture on his show ...
1