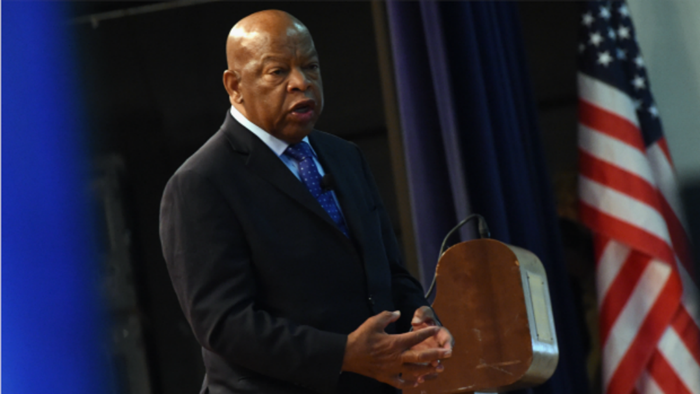 Image: Rick Diamond/Getty Images
Rep. John Lewis, the longtime civil rights activist and ordained Baptist minister who preached about getting in "good trouble," died Friday at the age of 80.
From childhood, when Lewis preached to chickens on his family farm, to his twilight years, when he urged National Prayer Breakfast attendees to "be a blessing to our fellow human beings," faith was the fuel of Lewis's life.
"As a people of faith, as a people of hope, we need the blessing of God Almighty," he prayed as he uttered a benediction for the February breakfast via videotape, with a photo of the US Capitol as a backdrop. "It does not matter what language you speak or the color of your skin, it does not matter whether you worship one God, many gods, or no gods. We are one people, one family."
The Congressional Black Caucus announced the death of its longtime member in a statement Friday.
"The world has lost a legend; the civil rights movement has lost an icon, the City ...
1