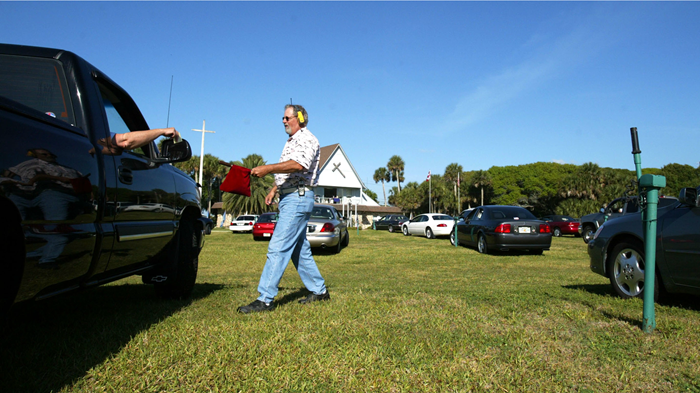 Image: Joe Raedle / Getty Images
Drive-in church seemed like a joke. And then, in a moment, it didn't anymore.
The idea was a novelty in the 1950s, promoted as the church of the future. But it's time didn't come, and never came, and then it was gone, and the whole thing seemed silly. There were still a few drive-in churches around, of course, but they were curiosities, fading roadside attractions, dingy and decaying outside of town, monuments to bygone Americana.
Nik Baumgart, the pastor of an Assemblies of God congregation in a suburb of Seattle, certainly never dreamed of having a drive-in church. He had thought of a lot of ways to reach people, grow his church, and meet the spiritual needs of his congregation, and honestly the idea of a drive-in church never came up.
But then the staff of The Grove Church in Marysville, Washington was having a meeting to try and figure out what to do in response to the COVID-19 pandemic. Normally, the church would have about 1,200 people gather in the sanctuary on a ...
1