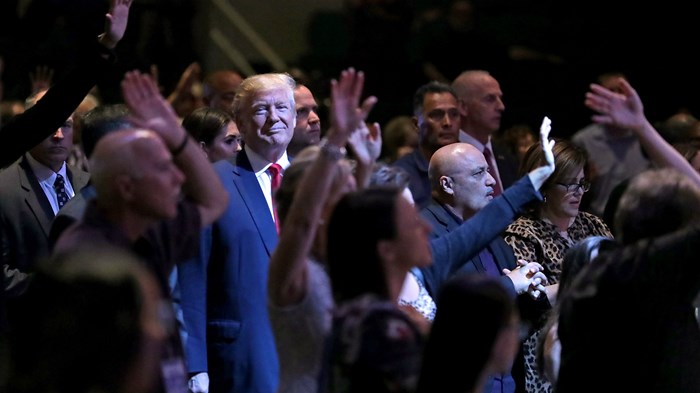 Image: Chip Somodevilla / Getty Images
Over the past few years, many evangelicals have hesitated to give President Donald Trump their wholehearted approval, claiming they support his political stances but can't fully endorse his personal life.
In a new survey from Pew Research Center, white evangelicals have somewhat mixed views on the president. While they remain a core constituency of Trump's, and back him at higher rates than any other religious group, their enthusiasm wavers when it comes to his character and conduct.
Just 15 percent of white evangelicals say "morally upstanding" describes the president very well; a quarter say "honest" is a very good descriptor of him; and fewer than a third say they "like" Trump's behavior.
In most cases, the plurality of white evangelicals falls in the middle of the survey responses, with responders instead saying he's "fairly" moral or "fairly" honest or that they have mixed feelings about the way Trump ...
1