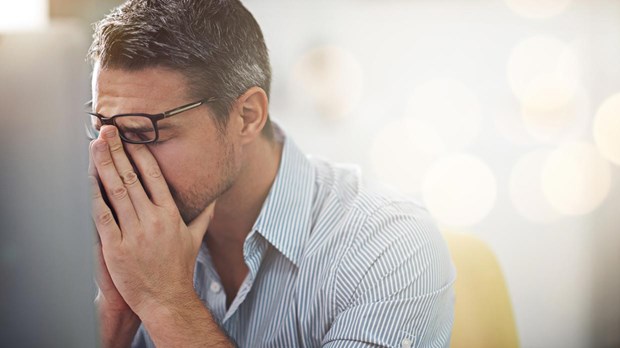 Image: PeopleImages/iStock
Understand the spiritual importance of physical health with this 19-page resource:
"I get a knot in my stomach every Sunday evening. I dread the coming week. I work for a boss who seldom shows an ounce of compassion and never tells me whether I have done a good job. I feel tremendously alone in this company. I work with colleagues who really aren't friends. I spend most of the day on the telephone or pushing papers to another office. Seldom do I see the end result of my work, and frankly, I haven't felt good about what I'm doing for the past half dozen years. But it's hard to quit when you are paying off a mortgage and have two kids to put through college."
The pain in this man's expression is not unusual. As a church leader you minister to people at birth, marriage, illness, retirement, and death. But millions of people bear a silent crisis almost alone—the crisis of a soulless job.
Americans are having increased difficulty coping with their work environment. The Opinion Research Corporation of America has found that workers are more ...
You have reached the end of this Article Preview
To continue reading, join now for free and get complete access.
If you like this, you'll also like: