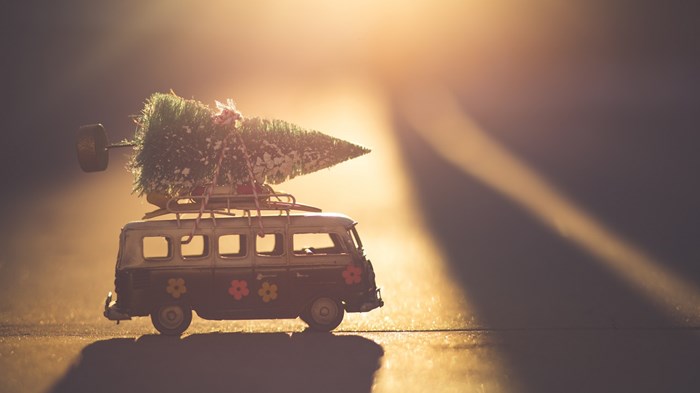 Image: Denise Johnson / Unsplash
The same realization hits every fall: Christmas will be here before you know it, and the time to start planning was last week. Most of us realize that Christmas is the time of year when churches will see the most visitors walk through the door. My own in-laws never go to church, but they don't miss the Christmas Eve service at their local church. There's something very special about the time of year; we need to be very sensitive to that and intentional about tapping into that ministry potential.
I'm not even talking about numbers; I'm talking about real opportunities for ministry. We always have many hurting and lonely people in our communities, but their presence seems especially evident at Christmas. The season many of us consider warm, fuzzy, and nostalgic, others consider depressing, sad, and almost unbearable. For some it's a painful reminder of how lonely they really are. Others might fondly remember Christmases of long ago and realize those days have passed. Other people are just frustrated with the extreme commercialism of the holiday and have given up on the idea of finding anything redeemable in Christmas.
So how does this apply to your ministry? Simply this: how you plan and prepare for the holiday season will make a huge difference for your church's ministry opportunities. These are the days when your church staff and creative planning team should be gathering to discuss ways to make Christmas count this year: ways to capture the joy, wonder, and nostalgia of the season, and ways to offer love, hope, grace, and peace to all who may stumble (literally) through your door.
As one involved in leading and planning worship, I like to go "all out" for the "Big Two (Christmas and Easter). Our staff always puts more into these two holidays than anything else we do all year. Of course we want consistency and strive to do our best every week, but we really bring our "A-game" for the big two holidays. Here are a couple of words of advice and of caution.
Know Who's Coming
If your church attracts those ages 50 and up and you try to modernize your Christmas services and sing Christmas carols like U2 would sing them, it will probably not go over so well. Trust me—I tried. I looked out on the congregation one year and my heart was broken. I saw grandparents, relatives, and parents who just wanted to sing familiar carols with their kids. They weren't connecting at all to the modern sound and edgy atmosphere we had created. After that disaster, I planned a completely traditional "Lessons and Carols" service for our Christmas Eve service the next year and it was a tremendous success. People absolutely loved it! Maybe a traditional service would bomb in your setting and you need to go the edgy route—go for it. The point and principle is to know the congregation and plan accordingly.
(For a free template for a "Lessons and Carols" service, click here.)
Set the Mood
Candles are great at Christmas and always make your sanctuary or worship space look very classy. Many churches light an Advent Candle each week. If your church is one of them, brainstorm about ways to do that creatively. Change what is read as the candle is lit. Change who lights the candle. Try adding visuals on the screen while the people read their part and are lighting the candle.
Many companies make some pretty cool looping backgrounds specifically for the holidays. Try dimming the lights, lighting some candles, playing a Christmas CD (go with something instrumental), and showing a looping "snowfall" video on the screens as people walk in.
Media Helps People Connect to the Service
One final word on Christmas services: regardless of whether you go traditional, contemporary, modern, edgy, or liturgical, you can creatively and effectively use media. There are a lot of great media resources available to your church. Try to be aware of the new and best products that are out around the holidays each year.
I hope I've given you some inspiring ideas as you head into this holiday season. I know that God can do great things through a Christmas service. Use these basic thoughts and ideas to come up with your own. Just don't wait until the last minute to plan what you'll do during the month of December—there's too much at stake!