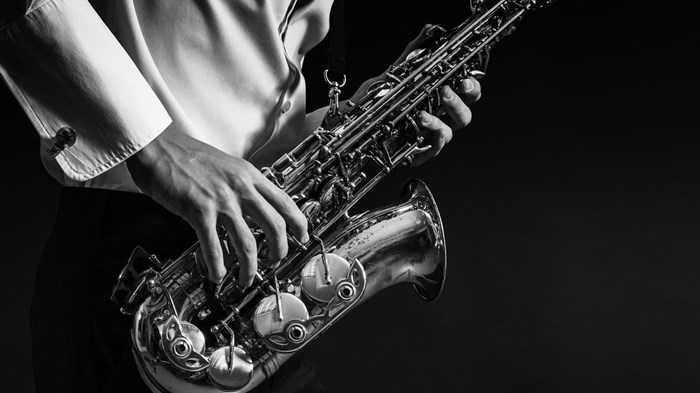 This is the third article in a three-part series. Be sure to read Part 1 and Part 2.
A few weeks ago I was in Colorado Springs for a benefit concert representing International Teams, the organization I lead. What made this event particularly enjoyable for me was that in addition to speaking about something that really matters to me—the lack of resources to fight economic, physical, and spiritual oppression—I got to be one of the guys in the band again. I had a blast. The musicians were excellent. It's amazing what playing with great people does to raise the level of your own performance.
Three bands performed that night. The band I played with was definitely the "old guys" band. We played some jazz pieces, some old worship songs with lots of blues chords added in, and we played the old Doobie Brothers tune "Takin' It To The Streets."
The next band was an incredible local church worship band. They played a lot of newer songs, several I had heard before. The final band was very young. They were good, but I didn't recognize anything they were playing. It was also hard to get past their "promptings" to continue playing far past their allotted time. By the time I got up to challenge people to care about oppressed people, the crowd we had started with was mostly gone—and I felt a "prompting" of a different kind. I was irritated at the missed opportunity.
Being vs. doing
In recent years it seems Christians have focused more on "being" and less on "doing." For the most part, I think this has been a good thing. I'm a doer through and through, and I needed help striking a healthier balance between being and doing. But honestly, sometimes I wonder if we've let the pendulum swing too far in the opposite direction.
There's nothing wrong with spending long worship sessions marinating in God's presence. I love that. But there comes a time when we have to put down the guitars—and even our Bibles—and take to the streets. The danger with musicians (and, actually, human beings in general) is that it's easy to think we're the center of the universe. We get caught up with our own needs and experiences and forget about the enormous needs around the world. We need to be reminded that there is work to be done.
In my previous articles I used "Jazz" to describe a particular style of leadership. I have also talked about "Jazz Leadership" as a collaborative experience that can help teams find their leadership groove. Honing our leadership skills and experimenting with different styles is crucial. But at some point we need to make sure that our efforts are producing results.
What did Jesus do?
Consider the fruitfulness of the movement that Jesus initiated more than 2,000 years ago. It was grueling and physical. He was no ivory tower intellectual, dispensing wisdom from a safe distance. He dove into the muck and mire of humanity. He taught people, fed people, touched people, healed people. I consider it the highest honor to join the work that Jesus started. We worship Jesus as Lord and King, but we're also called to do what he did.
The ministry I lead recently set a formidable goal: We call it our "2020 Vision." By the end of 2020, we want be in 50 communities and ensure everyone there has access to food, freedom, and forgiveness. To "grow" toward this goal actually requires bringing the 200 places where we're currently present down to 50 communities. Some strange math, I know. But we are no longer interested in "coloring in maps." Instead, we're committed to going deep to see real transformation take place. Reinventing a 53 year old ministry has been a challenge. Rather than looking at what other organizations are doing, or what models are currently popular, we've turned to Jesus' example.
As we studied Jesus we discovered we'd deviated from his example without realizing it. Our only metric was "how many people did we send?" I've also come to realize that it's arrogant and outdated to think the world's massive and manifold problems can be solved simply by sending American workers. Why not find out what the actual needs (and existing assets) are in a given community and then put a strategy together that empowers the community to respond with Jesus and others to those needs?
What did Jesus see?
The Bible app on my iPhone lists 136 references to things that Jesus either "looked at" or "saw." I was curious to search out these references because I wanted to discover what was most important to him. So I grouped them into four simple headings in an attempt to distill what Jesus "saw?"
The ways of the Father. Jesus was focused on the future, his Father's priorities, the Kingdom of God, and the work of the Holy Spirit.
The hearts of people. Jesus was concerned with people's faith (or lack thereof), their actions (deeds), their potential, or what people lacked. Jesus could look deep into the heart of a person and know just what to do and say.
The presence of evil. Jesus could always spot the work of the evil one; Satan's tactics and his work through demonic forces.
The needs of people. Examining what Jesus did to meet the needs of people was by far the biggest category and the most convicting to me. The list includes things like teaching and preaching (individuals mattered as much as crowds), confronting, affirming, recruiting, building relationships, mentoring people. It didn't matter if they were rich, poor, sick, healthy, or even demon possessed, he helped them.
As we started to see others through the eyes of Jesus, it had a profound impact on how our organization operated. We were inspired to reinvent ourselves and do ministry "with" Jesus. Rediscovering this ancient path is helping us find our way forward with the "being" and "doing" dilemma. "Being" and "doing" are not enemies, but they need to be balanced. As a natural "doer," I confess that finding this balance is an ongoing challenge for me. But I'm not too worried. In fact, if I'm going to err, I would prefer to land on the side of "doing." With so much work to be done, I don't think that's such a bad thing. After all, I don't want to get to the end of another concert to find that all the worshippers have gone home, and there's no one left to help take it to the streets.
Scott Olson is President and CEO of International Teams (www.iteams.us), a nonprofit that's passionate about working "with Jesus" to deliver an authentic Gospel that fully integrates mission and compassion and results in Integrated Community Transformation. He's also a professional saxophonist who brings a sense of jazz and creativity to life and leadership.