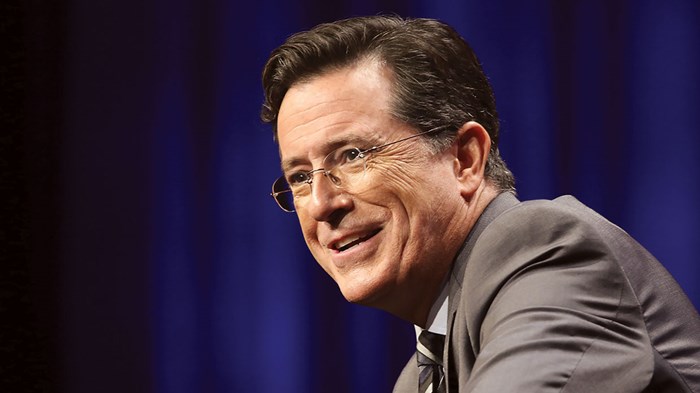 Comedy often emerges from lives marked by tragedy, and new Late Show host Stephen Colbert is no exception. In a cover story for GQ, Joel Lovell described Colbert's difficult childhood—growing up the youngest of eleven kids, losing his father and two closest brothers in a car crash when he was 10, struggling academically—all preceded his impressive climb to comedic stardom.
Colbert cites his faith (he's a practicing Catholic) as an expression of the gratitude and joy that's contributed to his success. "I'm very grateful to be alive," Colbert says. "And so that impulse to be grateful, wants an object. That object I call God."
His relentless gratitude, in fact, is what helped him overcome his family's loss. Quoting a letter from J.R.R. Tolkien, Colbert asks, "'What punishments of God are not gifts?' … It would be ungrateful not to take everything with gratitude." That dogged pursuit of joy has made him one of the most successful innovators and leaders in American entertainment. ...
1