Pastor's Library
Access the complete Leadership Journal archives. Containing over 35 years of issues. These archives contain a trove of pastoral wisdom, leadership skills, and encouragement for your calling.
Summer : Ministry Foundations
Volume 36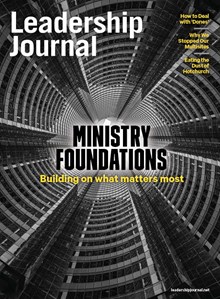 Subscribe to Christianity Today and get access to this issue and the entire CT Pastors archive.
10 award-winning print issues
PDFs of each issue
Full web access to ChristianityToday.com
60+ years of magazine archives
In this Issue
From The Editor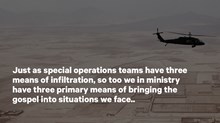 Gospel Infiltration
In ministry we have three primary means of bringing the gospel into the lives of others.
Features
Culture
Practices
Soul
Loading
Subscribe to Christianity Today and get 2 special issues from CT Pastors each year plus instant access to the digital archives.