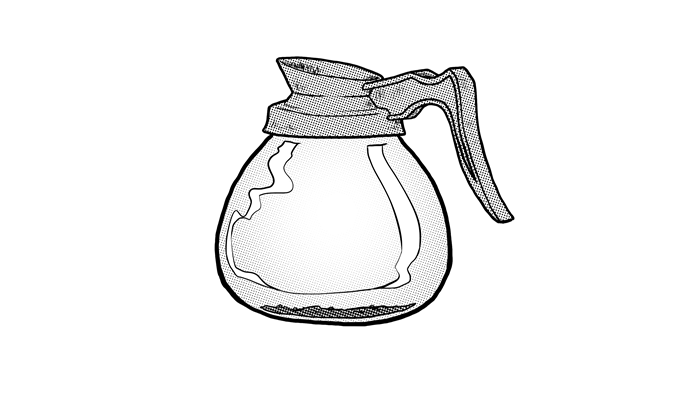 Image: Seth Hahne
You are angry. You believe—you know—the last person to fill his or her cup from this coffee pot failed to refill the pot. The pot is empty. The hot plate is still on. This pot could have exploded. You could've had your eyes put out by shards of hot coffee pot glass.
Wait, no—it's not the fact of the pot's being empty that makes you mad. It's the—you know—the principle of the thing. You don't feel personally slighted by your having to open this foil pouch and pour a hopelessly approximate amount of Tim's into the paper filter someone left on the counter. It's that you—well, what if, you know, Secretary Sue came and found this here and had to do it? You're mad because it is just not right for Sue to have to do the coffee when she was, like, probably not the one to empty the pot.
Who did this?
***
To one another, we say, "turn the other cheek," echoing Christ. Are you mad? Then turn the other cheek. ...
1