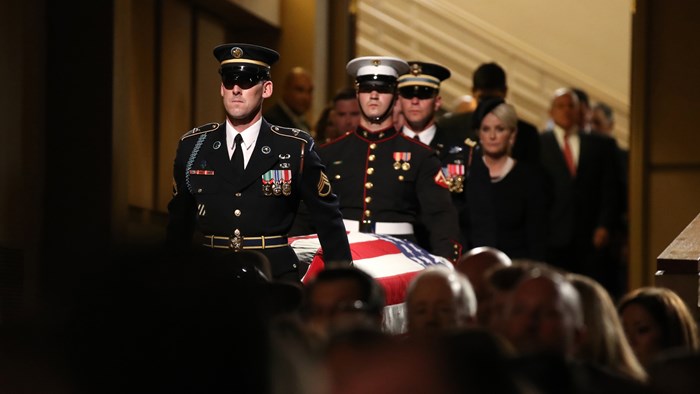 Image: Justin Sullivan / Getty
North Phoenix Baptist Church, like many American churches, lost a congregant this month. In this case, the late church attender was John McCain, a former POW, a longtime US Senator, and one of the most beloved and respected American politicians in recent decades.
Thursday, August 30, 2018, the church hosted a memorial service for McCain, and its lead pastor, Noe Garcia, delivered the opening and closing remarks. Garcia, who has been on staff for three years, recently shared with Christianity Today about the difficulty of balancing funeral logistics with spiritual responsibilities, his convictions about pastoring celebrities, and why he's excited to preach the gospel to everyone tuning in to the service.
What is it like to prepare a memorial service for one of America's leading political figures?
It takes a whole lot of organization. There are a lot of moving pieces. There's working with Homeland Security and Senator McCain's office. I have to make sure that we as a ...
1