5 Purchases Your Church Should Make Before Its Next Splurge
The new coffee bar can wait. These things can't.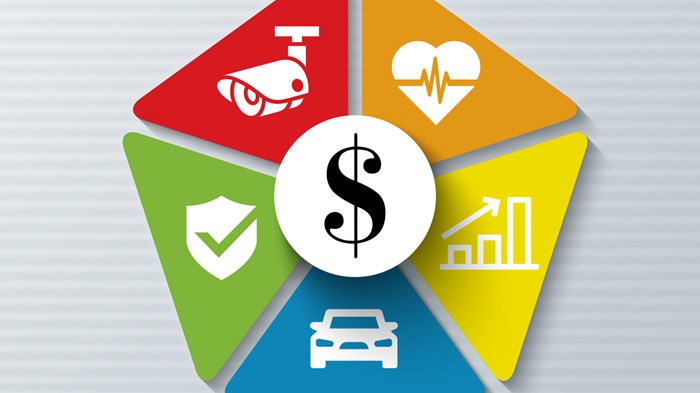 Is a cup of coffee more important than your retirement? Most of us would say no, but according to a 2016 report from Acorns, 41 percent of millennials admitted to spending more on their morning brew—$1,100 a year—than they contributed toward their retirement. Yet 40 percent of millennials say they feel anxious when thinking about their financial future.
People often prioritize instant gratification over long-term security. Unfortunately, the same is true for churches. How can church leaders budget to address the long-term necessities—especially when that new audio-visual system or coffee bar is so enticing? We asked Gisele Kalonzo-Douglas—an attorney with over 10 years of experience in risk management—to share five purchases churches should prioritize. These essentials will lay a secure foundation upon which vibrant ministries can grow.
1. Security Cameras
The physical property owned by a church is an asset that must be safeguarded, not only to maintain its value and ensure its long term use, but to free staff, congregants, and guests from feeling unsafe when they are there. Depending on the location of the church, its size and notoriety, and its prior record, the importance of cameras can vary. For all churches though, security cameras are a great supplement to a comprehensive safety and security plan.
The cost of security cameras varies. Advancements in technology, however, enable one camera to cover more square footage with proper placement. Motion detectors can also be used in conjunction with the cameras to manage costs. Churches challenged with the financial investment can look for grant-based opportunities to cover costs and ensure the safety of people and property. In 2013, I worked with a church that was building a new sanctuary. This church is centrally located in its community and often hosts government officials, dignitaries, and high-profile events, so security was a priority. With the already-prohibitive costs of the new construction, they had to consider every expenditure. The church applied for a grant from the New York State Division of Homeland Security and Emergency Services and received $75,000 to cover the costs of the equipment and its installation.
2. Defibrillators
In managing risk, a church emergency plan is just as critical as safety and security, insurance strategies, and financial protocols. In addition to organizing health professionals to serve in case of crisis, holding periodic building evacuation drills, and identifying a location to evacuate to, part of the emergency plan should include investing in Automated External Defibrillators (AEDs). Studies have shown that during a sudden cardiac arrest, without treatment, the chances of a victim's survival lessen by 10 percent for every minute that passes. CPR can help keep the blood circulating throughout the body and brain for a short time, but defibrillation is the only way to get the heart restarted and pumping on its own. An AED in the church building ensures that people will receive the necessary defibrillation treatment within those first critical minutes.
The idea to have churches maintain AEDs onsite was not intuitive for me. I was working with a church's board on its emergency plan, and one of its members—a decorated fire fighter—made the suggestion. Based on his expertise and experience, he shared how valuable this tool would be. I was sold. Ever since that meeting, I have recommended AEDs to churches. Churches can search online for grants and discounts for AEDs from retailers.
3. Insurance
Risk management and insurance coverage work hand in hand to protect churches. Risk management covers the before of an incident, while insurance covers the after. Both are required for a church to reduce risk and financially survive an unanticipated occurrence. The risks churches must protect themselves from include slips and falls, construction risks, and job-related accidents.
For the past 10 years, I have worked with Nick Estevez, a church insurance specialist at Inter City Agency in New York City, along with his team, to address the needs of churches, church construction projects, and church-owned assets. Nick is one of the few brokers who incorporates risk management as part of his insurance product recommendations, so I rely on his advice when working with churches. He advises churches of all sizes to maintain the following: any statutory policies—those required by law which vary in each state—such as Worker's Compensation and Short-Term Disability; general liability; and property insurance. These three often come as a package. Directors and officers liability insurance is also important to protect board members and officers from allegations of mismanagement. If your church is financially constrained, it should at least have general liability as minimum coverage and work up to the other policies.
Unfortunately, churches do not always consider the ramifications of not having insurance. I recently consulted with a church that worked with a developer to create some rental property above their church sanctuary. The church opted not to invest in insurance coverage because the developer had insurance, which they never reviewed. Less than a year after the project was completed, a major flood came from the rental property and caused significant damage to the church below. The church erroneously thought they were covered under the developer's policy, but it had specific exclusions that precluded coverage for the church. The church was faced with the cost of repairs and higher insurance rates after such a major occurrence.
4. Safe Vehicles
When I started working with churches and risk management, one of the first things I advised about was the beloved church van. The National Highway Traffic Safety Administration (NHTSA) issued numerous alerts and advisories about 15-passenger vans and their higher rates of rollovers due to high centers of gravity, flat sides contributing to instability in crosswinds, seating configurations that place excess weight on the left rear tire, less rigorous design standards, the distance between the left and right tires, and established lack of maintenance.
Getting churches to no longer use these vans was always a challenge, since they are often staples of the church and are convenient for transporting people and cargo. Unfortunately, over the years, there have been numerous accidents involving these vans, making the cost benefit analysis clear: the safety of church members outweighs any perceived cost savings.
In November 2017, Richard Hammar, attorney and senior editor of Church Law & Tax Report, reviewed this issue, noting the changes manufacturers of 15-passenger vans have made in recent years. He found that none of these features address the core concerns listed above. Based on such findings, I advise churches to sell these vans and use the proceeds to invest in 15-passenger buses, which have a better safety rating. Most insurance companies are taking steps to clear their books of 15-passenger vans and will not readily insure them. Fifteen-passenger buses significantly reduce the rollover risk, are generally more comfortable, and are less expensive than 15-passenger vans when you include lower insurance rates and higher residual values at the end of a lease which allow for lower lease payments.
If a church finds itself in a situation where it simply cannot get rid of the church van, I can only offer that you follow these recommendations made by the NHTSA: van drivers must insist that all occupants wear seat belts at all times, drivers must be trained and experienced in operating this type of vehicle, tires should be checked at least once a week using the manufacturer's recommended pressure levels, and no loads should be placed on the roof of the van. This will reduce, but not eliminate, the risk.
5. Professional Services
Every church should have a lawyer—and I'm not only saying that because I am one. It may not be feasible to have one on retainer, but every church should identify an attorney well versed in church law whom they can go to when needed. A lawyer can review contracts, assess new ministry endeavors for risk consideration, and help a church operate decently and in order.
Your church should also have an accountant or financial advisor. I come across many churches who enter into contracts without legal or financial review. Both are practices detrimental to the health of the church. Being fiscally aware and having clear financial controls, protecting a church from exposure to misappropriation or mismanagement of funds, are essential to a church.
Risk management is an individualized process that reflects the specific values of your church. However, investment in these five things will greatly reduce risk while allowing a church to focus on effective ministry.
Gisele Kalonzo-Douglas is an attorney, risk manager, strategic planning consultant, and crisis management professional living in Atlanta. She serves as an editorial advisor for ChurchLawAndTax.com, where you can find more like this.