The 2018 CT Pastors Book Recommendations
Six recent books that will aid you in your ministry.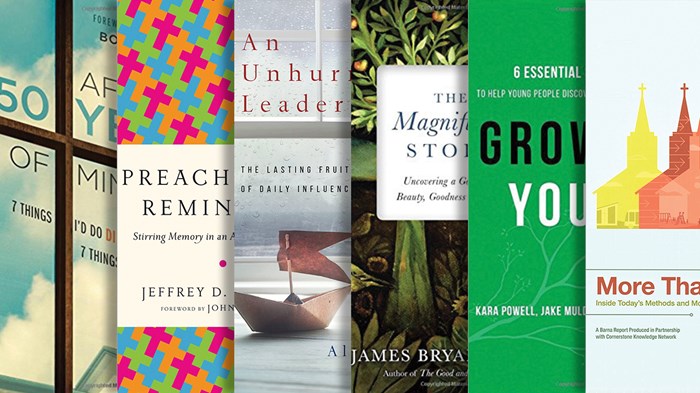 With the help of a network of pastors, we've come up with a list of recent books you'd do well to read this year. Whether you're interested in preaching, reaching the unreached, or thriving in your calling, you'll find a book here worth your time. While these aren't formal book awards, they are full-throated recommendations. We asked a few of our contributors to explain how these books will aid you in your ministry.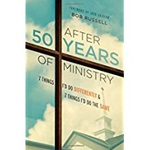 By Bob Russell
I've admired Pastor Bob Russell from afar for many years. A few months ago a friend told me that Pastor Russell was invited to speak at a conference for megachurch pastors on the subject, "If I Could Do Ministry Again." My friend told me that the response was a long standing ovation. Afterward, Russell was encouraged to turn that address into a book: After 50 Years of Ministry: 7 Things I'd Do Differently and 7 Things I'd Do the Same. I see why they applauded so enthusiastically. This book is practical, wise, vulnerable, and rich in the stories for which Bob Russell is known. If you find yourself thinking, I bet I already know whathe says, I bet you're wrong.
Lee Eclov, pastor of the Village Church of Lincolnshire (north of Chicago)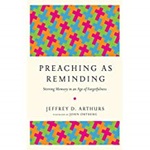 By Jeffrey D. Arthurs
A preacher is more than just a teacher of God's Word. Included in this heralding is the task of reminding. Jeffrey Arthurs's Preaching asReminding calls preachers to be the Lord's "remembrancers," backing this designation with sound biblical theology and solid neuroscientific studies on how memory works. While people are prone to wander and forget God, Arthurs offers preachers practical guidelines for stirring memory through the use of rhetorical style, story, non-verbal delivery, ceremony, and symbols. Seasoned and starting soul-watchers who are serious about their sacred craft should heed Arthurs' call and sit under him.
Desmond Soh, senior director of strategic development, associate professor of preaching, Singapore Bible College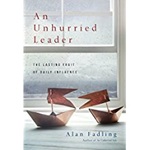 By Alan Fadling
With the pervasive frenetic pace that most of us find ourselves living in today, the phrase "unhurried leader" sounds like an impossibility. Alan Fadling's book was the perspective I very much needed: a clear, hope-filled, and accessible invitation to a restful, yet fruitful, posture of leadership. I had read Alan's previous book, An UnhurriedLife, and his most recent book brought forth a seamless follow up specifically geared toward the leader's mind and heart. In his graceful spirit, Alan reminded me what so many of us often forget: our leadership begins not in our leading, but in following the one who modeled a grace-paced life. This approach to leadership is not some slick fad or fantastical pipe dream; it's possible. More than that, it's necessary.
J. R. Briggs, founder of Kairos Partnerships and former pastor of The Renew Community in the greater Philadelphia Area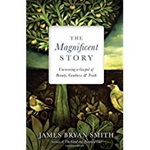 By James Bryan Smith
I long to communicate the gospel with my congregation as a family member might retell their own family story—with real emotion and from actual experience. Sadly, we often tell the gospel story with rehearsed platitudes that convey something far removed from the truly good news it is. James Bryan Smith's The Magnificent Story sets aside what he calls the "Do-Good-Works Gospel" and the "Shaming and Scary Gospel" and suggests our story just might be beautiful, good, and true. Complete with journaling, reflections, "soul training" exercises, and a study guide, Smith provides a model for helping our congregation explore these truths.
Mandy Smith, lead pastor of University Christian Church in Cincinnati, Ohio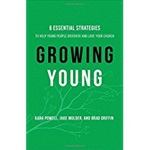 By Kara Powell, Jake Mulder, and Brad Griffin
It seems like churches everywhere are trying to figure out how to reach young people. The authors of Growing Young have done the hard labor of finding out exactly how churches have managed to do just that. You may not agree with every pragmatic suggestion within, but there's plenty to chew on for any leader looking to disciple the next generation. While eschewing the more intuitive, superficial answers, they provide strategies that leaders with a variety of polities and ecclesiologies can and should apply to their ministries.
Derek Rishmawy, former director of college and young adult ministries at Trinity United Presbyterian Church in Santa Ana, California, and columnist for Christianity Today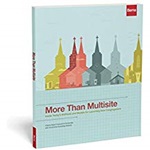 By Barna Group
For years, it seems all we've heard about the church is that it's in decline, and church buildings are viewed as nothing more than a drain on most churches' already strained budgets. This recent book by Barna, however, offers a positive outlook for church growth. Based on research commissioned by Cornerstone Knowledge Network, More Than Multisite provides a detailed look at the current culture of planting and growing churches, and the role of church facilities within the context of an expansion strategy. It helps debunk the common notion that space doesn't matter. Yes, congregations can meet anywhere. But physical space shapes our spiritual experience, and it provides a place for people to connect with God and others. Though not every church is called to launch multiple congregations, More Than Multisite makes a compelling case for why—and how—to expand the church strategically.
Marian V. Liautaud, director of marketing for Aspen Group, an integrated design-build-and-furnish firm serving churches throughout the Midwest and Southeast