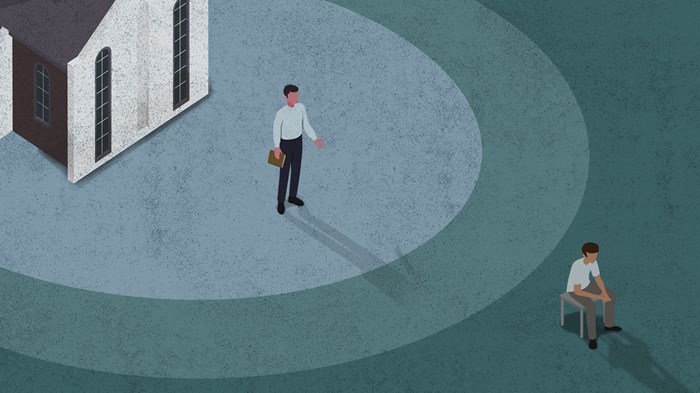 Image: Illustration by Rick Szuecs / Source images: Envato
My wife, Susan, comes from a Christian family of nine kids. They had lots of family times together around a long table. (Her father considered installing a drain down the middle to catch all the spilled milk.) But one thing Susan rarely got was time alone with both of her parents at once. In fact, she remembers only one occasion, and she remembers every detail. As with my wife's family, seeing that each person in our church family gets personal attention is difficult, but it's part of a church being a home.
Eugene Peterson once said that next to the Bible, the church directory is the most important book in the pastor's study. Near the beginning of Peterson's book, Five Smooth Stones for Pastoral Work, he writes,
It is the unique property of pastoral work to combine two aspects of ministry: one, to represent the eternal word and will of God; and, two, to do it among the idiosyncrasies of the local and personal (the actual place where the pastor lives; the named people ...
1