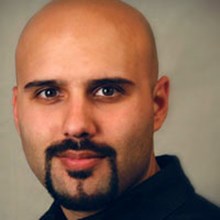 Skye is an author, editor, speaker, consultant and pastor. He is also a co-host of the popular Phil Vischer Podcast and a sought after consultant for groups facing challenges at the intersection of faith and culture like The Lausanne Movement, The White House Office of Faith-Based and Neighborhood Partnerships, and the Interfaith Youth Core.
He has written for The Washington Post, Relevant, ChurchLeaders.com, and is a regular contributor to The Huffington Post. Skye is frequently featured on radio programs around the country and is a regular speaker at churches, conferences, colleges, and retreats both in the U.S. and internationally. He is the author of The Divine Commodity, WITH, and Futureville.
Skye and his wife, Amanda, live in Wheaton, Illinois, with their three children Zoe, Isaac, and Lucy.