Self-Care
Give to others from your own walk with God.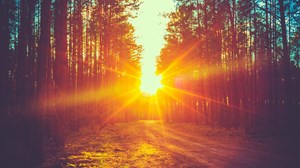 Image: iStock
"You walk with God and teach others out of that." My professor's words etched themselves onto my soul as he spoke.
Over a decade later, I have yet to forget them. In fact, they have become a simple reminder―a scripted placard hanging on the doorpost of my mind―that have guided me through many seasons of ministry.
As women, we often put so much pressure on ourselves ...
continue reading
---
A creative way to avoid burnout in ministry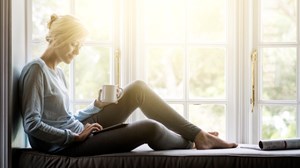 Image: iStock
I was only a couple of years into ministry and already on the verge of burn out. As the director of a youth outreach organization, my job often involved early morning breakfast meetings with donors, followed by administrative duties throughout the morning and early afternoon. Most of my direct time with high school and middle school students started in the late afternoon, ...
continue reading
---
God is doing something bigger and better than your project.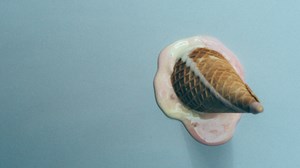 Image: iStock
I knew my idea was going to work. The younger women were complaining they needed someone to advise and help them. The older women were sad about feeling sidelined and losing their sense of purpose. So, the obvious thing was to start a mentoring ministry. We'd pair younger women with older women and everyone would benefit.
We asked anyone interested to sign up, and we ...
continue reading
---
Meet with women from across the country for community, encouragement, and discussion.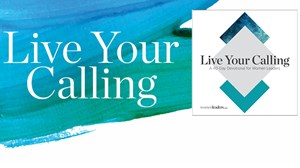 Image:
I was naïve when I took my first staff position at a church—about a lot of things. As the minister for small groups and community outreach, I was eager to get started and excited to join people together in meaningful community gatherings. The church didn't have small groups prior to my arrival, and I knew I'd face some battles getting buy-in, but there ...
continue reading
---
5 ways I formed a group of women leaders around me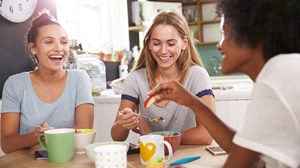 Image: iStock
I remember the first time I found "my people." I had been invited to present several workshops at a conference for women ministry leaders. It was the first time I was exposed to a group of people just like me. Women! And not just women, but women who were leaders! In ministry! In the large group sessions, in the workshops, and in the speakers' room—these ...
continue reading
---
With all the politicking, protesting, and terrorizing, it's tempting to give up the fight.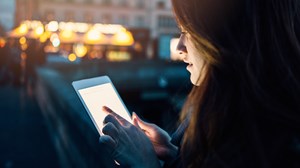 Image: iStock
My husband recently teased, "What are you freedom fighting this week?" I snickered, because we both know how my empathetic tendencies get ignited when bedlam wreaks havoc on our broken world, and within the people to which we minister. I want to always be ready to battle for hurting people while pointing them to the God who heals. But too often lately, I find myself ...
continue reading
---
As leaders, we naturally get frustrated by limits. But we can use them to our advantage.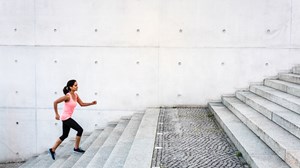 Image: iStock
Recently I was pursuing an opportunity that I was really excited about. Not only was it something that I would enjoy, but also it would enable me to be closer to my family and be helpful to the future of The 4Sight Group. I started out cautiously optimist, and with each step it seemed that this opportunity was going to become a reality. But then a major roadblock emerged unexpectedly ...
continue reading
---
Take control of your circumstances by changing your mindset.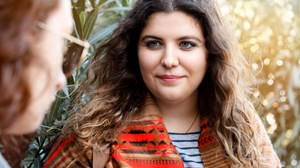 Image: iStock
In 1955, Martin Luther King Jr. preached a sermon titled, "Looking Beyond Your Circumstances." It was eight years before his "I Have a Dream" speech that would change America's course. In this lesser-known sermon, Dr. King suggests that one of the great temptations is to become too absorbed in our circumstances, which leads to the conclusion that ...
continue reading
---
Times of discouragement are inevitable in ministry, but we can learn to combat them.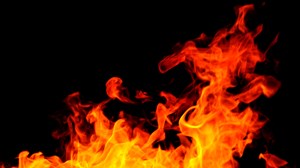 Image: iStock
I finished delivering my sermon for the second service that Sunday, and headed back to my seat. Before I could sit down, church member Vicki grabbed me, hugged my neck tight, and whispered: "Woman, you were on fire today!"
I smiled and sat down, feeling exhausted, but satisfied. God had accomplished yet another miracle. After the horrific week I'd had, as ...
continue reading
---
Lessons on leading through suffering from the life of Amanda Berry Smith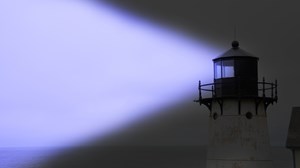 Image: iStock
Amanda Berry Smith was a wife, mother, preacher, singer, and missionary in Liberia, Sierre Leone, and other parts of Africa. She was strong, gifted, and admired by many. She was considered a mighty warrior for God's kingdom and one clergyman, Marshall W. Taylor, even proclaimed she was, "a Christian of the highest type." Amanda preached in England, Ireland, Scotland, ...
continue reading