Self-Care
Change your perspective, and criticism can actually propel you forward in God's mission.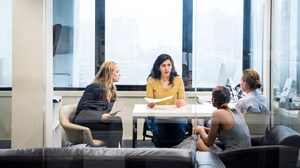 Image: iStock
The higher we rise in leadership, the more we can expect there will be someone with a contrary opinion to criticize us. These opinions may come from a place of genuine concern, jealousy, or, most often, simply a different perspective. Sometimes it's hard to know the motivation from which a criticism originates, but the end result looks the same: "I wouldn't ...
continue reading
---
From humorous to too-close-to-home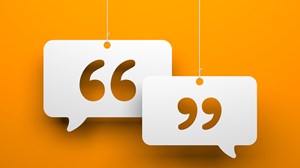 Image: iStock
Life comes at us fast. We want to be effective in our ministries, but sometimes helping and leading morphs into a mania of doing that piles so much on us that we forget who we are, and how we are called to live differently. As women, we put pressure on ourselves to succeed, to live faster and faster until the rat race swallows us up. And as we get sucked into doing more, the ...
continue reading
---
5 questions to decide if projects outside your role are right for you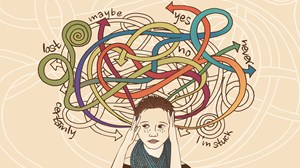 Image: iStock
How often do you hear requests like this:
Can you help us?
You would be perfect to lead this.
It won't take long.
We need you!
As leaders, these tempt us to say "yes" to projects beyond our regular responsibilities. Since many extracurricular opportunities in ministry (and beyond—like volunteering at school, being a team mom, leading a food drive, etc.) ...
continue reading
---
How to discern if he or she is the right person to counsel you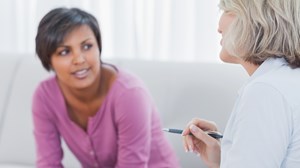 Image:
Women face unique issues in leadership, and it's okay to meet with a counselor to work through them. In my role as a ministry leader at a Christian college, I found myself in tears as I described to a colleague the significant toll the ministry I coordinate takes on me. She gently pointed out that we can experience vicarious trauma as we minister to others. Vicarious ...
continue reading
---
A brand-new resource designed especially for you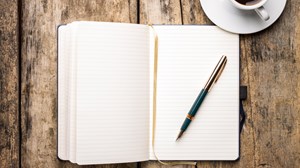 Image:
If you like sneak peeks, we've got a big one for you. In the next few weeks, Gifted for Leadership is getting a modern update to better reflect our mission. I'll post more about the specifics later, but in the meantime, you can get a first look by checking out our brand-new devotional. It includes our new name, logo, and colors, so you can get a peek at the exciting ...
continue reading
---
God offers a better way.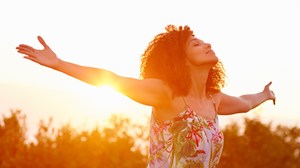 Image:
According to author, researcher, and psychology professor Kristin Neff, the self-esteem movement was a bust. The issue with self-esteem, Neff says, isn't in having it but in seeking it. "The problem is we're constantly comparing ourselves to others. We try to puff ourselves up." Because boosting our self-esteem is based in comparing ourselves to others, ...
continue reading
---
Let's make these five commitments together.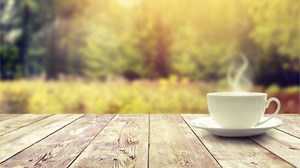 Image:
We are just beginning to unpack the extent to which the nation and church is divided and polarized. There will continue to be an outpouring of analyses, rants, articles, posts, celebrations, and laments about this unusual election, and to be completely honest I am not sure what to do with all of the noise right now. So I asked myself what I can possibly do during this time ...
continue reading
---
Unity may indeed be needed after the election, but it's okay to grieve first.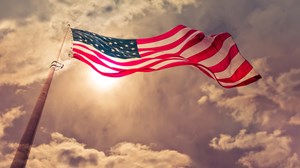 Image:
The shocking election results have created much conversation in Christian circles, especially among women leaders. Some are feeling grief, shock, and even fear. Moving forward in a healthy way requires that we first allow ourselves to experience those emotions, sitting with them even when it's uncomfortable. In this difficult week, we turned to women leaders to share ...
continue reading
---
Five steps to become a healthy minister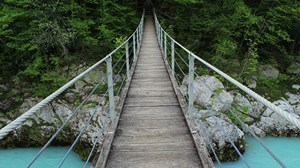 Image:
When did you know you were called to ministry?
Maybe it was one of those lightning-bolt moments that changed the way you see yourself. Or maybe it came to you through a slow building of conviction you can no longer ignore. Perhaps it was through a life-changing conversation or a quiet nudge in a corner of your mind. Maybe it's simply that you experience tremendous joy ...
continue reading
---
Seminaries teach a simple method for studying the Bible that we can all use to study the Bible ourselves.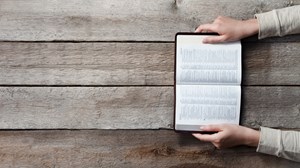 Image:
When I came to Christ, I had only been in a church once before at age nine. I begged my mother to take me one Easter because I was curious about God and hoped to find him there. I did, but only a glimpse that left a lingering hunger. So years later when someone explained what Christ had done for me, I found the God I had been desperately seeking. From that moment on, I couldn't ...
continue reading