Why Santa Belongs in Your Kids' Christmas
I'm tired of hearing Christian parents use the SATAN anagram. St. Nick was a saint.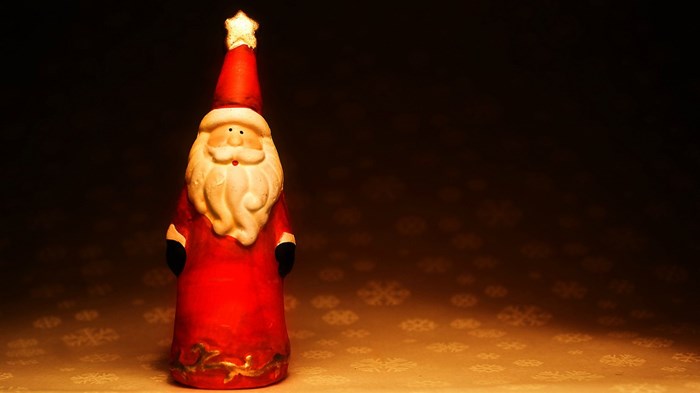 Image: greglobinski / Flickr
I hear curious rumblings this time of year among Christians that letting children believe in Santa is wrong. That giving children a myth implies that the Nativity story is insufficient. That letting them believe that good behavior earns gifts makes them greedy or legalistic. That belief in Santa means bowing to materialism and all things plastic.
But what if Christians embraced the Father Christmas myth while rejecting the materialism attached to it? Myths, after all, are time-honored methods of communicating truth through story, and the Santa Claus myth is no exception. (Please, don't tell me his name is an anagram for Satan. Santa comes from the Latin sanctus, meaning holy or saint. Santa's name likely evolved from a real person, Nicholas, a Christian man whose extreme generosity helped strangers.) I'd like to propose that teaching children about Santa Claus does not conflict with teaching them about Jesus. In fact, I propose that the Nativity story and the Santa myth may have more in common than we're prone to believe.
Some stories, such as fables and parables, are not empirically true, but they are true in that they point to realities about God's world and the human condition. Some stories are empirically true and also communicate this kind of truth. The Nativity story is a perfect example of the latter. The Santa Claus myth is a great example of the former. Santa Claus embodies Christian values such as kindness, generosity, forgiveness—every ...
1