Why Do We Love to Hate Taylor Swift?
Sweet or sexualized, young female celebrities get subjected to constant criticism.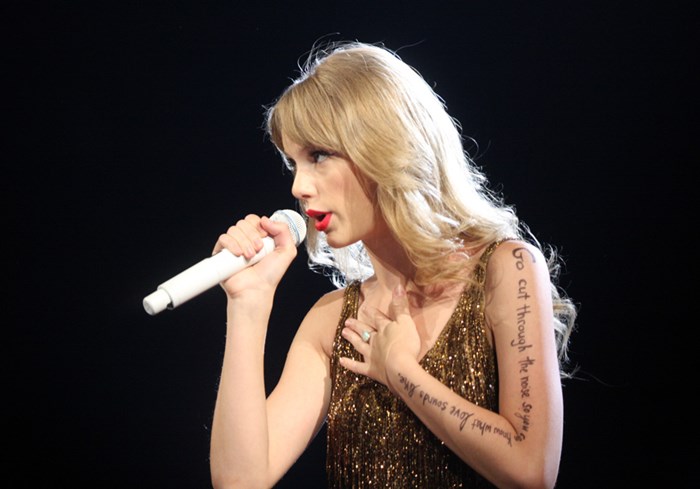 Image: Eva Rinaldi / Flickr
If you're Taylor Swift, you get criticized for just about anything. There was plenty of ridiculousness to complain about during the recent MTV VMAs, but along with love for Justin Timberlake and confusion over Miley Cyrus, viewers insisted: We saw too much Taylor.
For some reason, at 23, Swift seems to have become both a chart-topping and award-winning artistand one of the most reviled singers of her generation. Critics say she spends too much time singing about her relationships and that her voice is weak—both not at all unusual for a singer these days, unfortunately.
The critical T-Swift narrative even inspired Abercrombie & Fitch to design a shirt just to make fun of her love life. She gets more mockery for singing about being a serial monogamist than many male singers do for singing about picking up random women.
Sadly for Swift, the criticism spills over into every other area of her life and work. It's as if she can do no right. This summer, she got slammed ...
1