Why Jesus Doesn't Belong in Christmas Décor
Our attempts to portray our Savior, babe or not, fall sinfully short.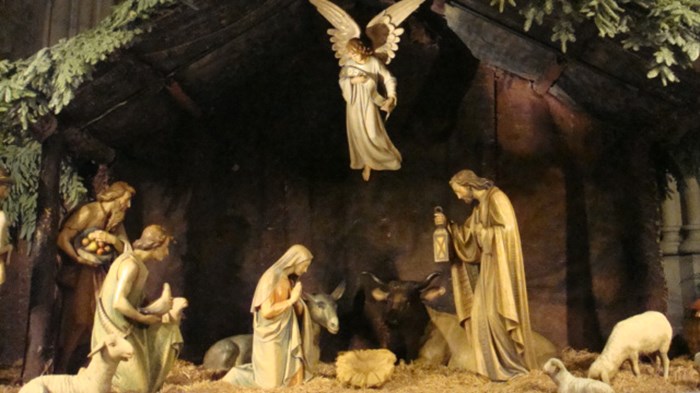 Image: amanderson2 / Flickr
By the light of my Christmas tree, I sent an email to my children's Christian school teachers. "Please exempt my child from making or coloring pictures of Jesus, even as an infant in a manger," I wrote. This email was long overdue. For weeks, my kids had been bringing home coloring pages and art projects of nativity scenes. They'd pull them out of bulging backpacks and hand them over with sheepish looks. I know our family doesn't do this, their faces said, but the teacher told me to.
This time of year even non-Christians can scarcely ignore images of Jesus. He's the rustic wooden bundle in a neighbor's crèche. He's the plastic doll, lying on hay, at the children's Christmas pageant. He's the radiant little boy in thousands of beautiful and skillful works of art, representing the aesthetic of countless cultures and periods of human history.
But the recent controversy over what Jesus looked like (What color was his skin? His hair? His ...
1