Don't Call Him 'Mr. Mom'
Quit patronizing. It's OK for dads to be dads.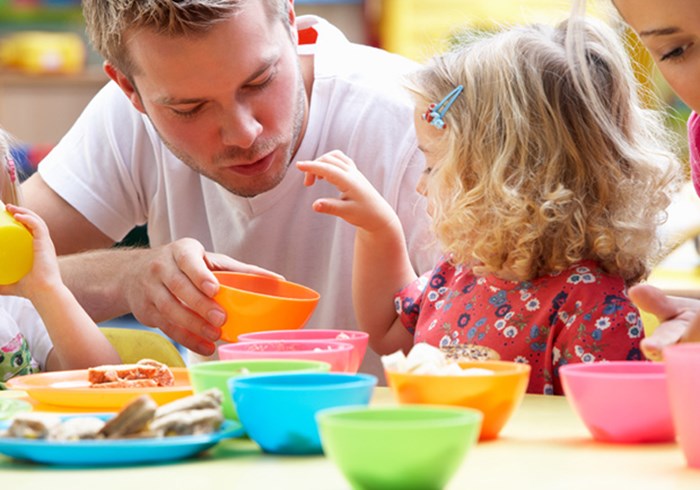 When strangers see a dad and his kids at the grocery store, library, park, or pool, they make a remark like, "Oh, you're babysitting today." My husband developed a standard response: "No, I'm being Dad." He was gracious, but it was puzzling and offensive to think caring for one's own children could be called babysitting.
Trevor was an at-home dad from the time our oldest was 9 months old to the day our youngest started kindergarten. We opted for this arrangement more than a decade ago, when at-home dads comprised 1.6 percent of all stay-at-home parents in the U.S. In 2011, that percentage had risen to 3.4 percent. That's 176,000 at-home dads raising more than 332,000 children.
While their ranks are growing, dads still make up a very small percentage of at-home parents. This exacerbates a problem many at-home parents face: loneliness. While women have groups, both formal and informal, to help them combat isolation and support one another, men find ...
1