Watching What They Watch
Even 'Veggietales' can be too much for young viewers.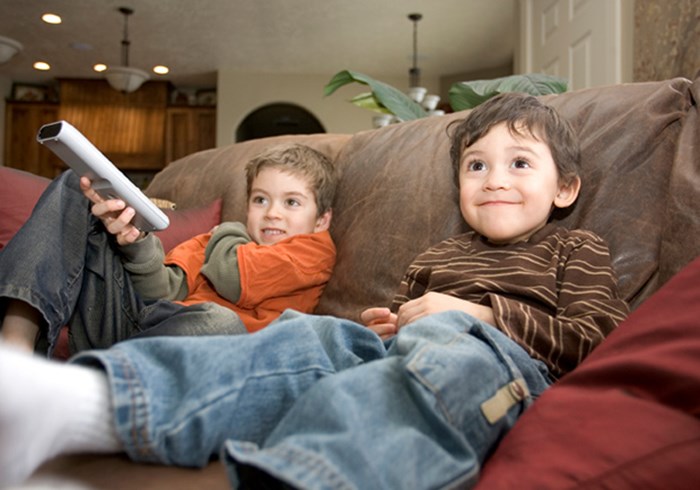 In the trailer for Judd Apatow's This is 40, we see the family sitting around a picnic table when the mother turns to her daughter and says, "We've decided to cut back on all the electronics we use." The daughter protests.
Dad: You need to get outside more.
Mom: Build a fort.
Daughter: Do what in the fort?
Mom: You need to develop your imagination.
Like many of us, they're grasping to control one of the most unwieldy aspects of contemporary parenting: American media.
It's both a tool and a tyrant. When my three-year-old sings along to The Sound of Music, I take pleasure knowing she's enjoying a classic film, but when she throws a fit when it's time to turn off a Kipper the Dog cartoon, I'm overwhelmed by her near-addictive behavior.
I worked in the film and TV production industry for a decade, I even studied and taught media literacy, but now as a parent I struggle to manage the media in my home. What's appropriate for my kid to watch? Starting at what ...
1