Quit Being a Voice for the Voiceless
Recognizing the power of letting people speak for themselves.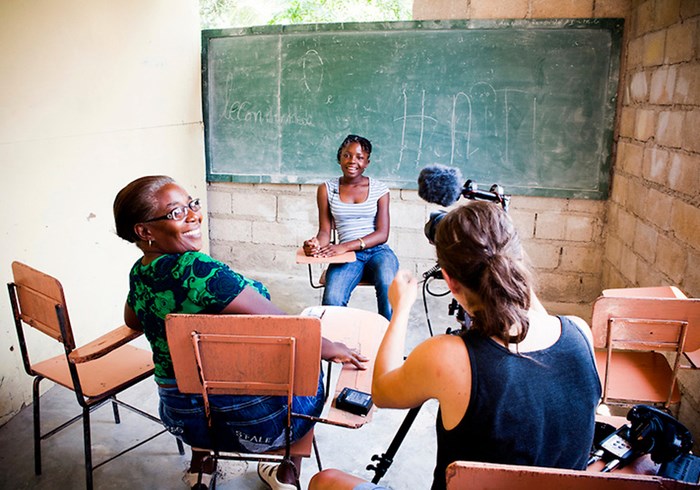 Image: Girl Rising ©2013
Girl Rising, a new documentary about girls around the world pushing for their place in school, had me alternately gaping and smiling during a recent screening at Wheaton College. The film moved me—darn near broke me—not because of the facts or figures it presented or the stories it told, but because of who told the stories: the rising girls themselves.
I already knew the horrifying statistics of the millions of girls in this world who don't—or can't—go to school. I understood the connection between lack of education and global poverty. I agreed that educating the girls of this world is key to reducing—or eliminating this poverty, among other societal evils.
But this time, I heard these girls' stories, written by their own hands, spoken in their own (well, translated, narrated) voices. Girl Rising confirmed something I've long suspected: When we Christians speak of "being a voice to the voiceless," we'd better be careful. We'd ...
1