We Wish You a Busy Easter
Why the extra services and special meals of Holy Week are good for us.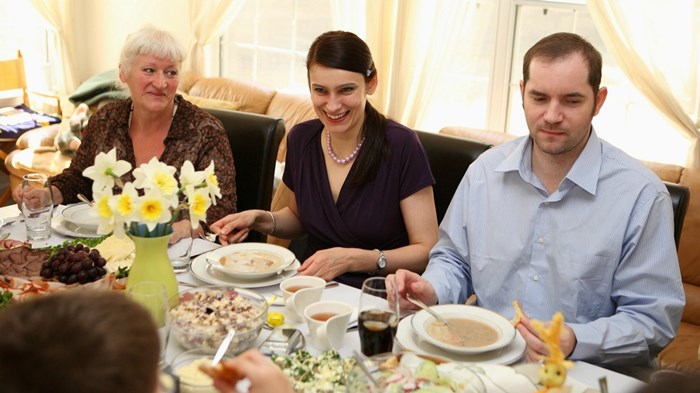 Image: limaoscarjuliet / Flickr
As a child, I'm not sure I would have told you Easter was a holiday. Christmas prompted weeks of preparation on a church musical; commandeered displays at every store; and mustered a parade of boxes in the mail bearing presents from far-off relatives. In comparison, Easter seemed like just another Sunday.
Except for a few special songs at church, little girls' new Sunday dresses, and my parents' goofy jelly bean hunt in the living room, little marked Easter Sunday as the other high, holy holiday of the Christian calendar.
As an adult, I didn't see Easter much differently until a few years ago. Compared to the mad social jockeying of December, with everyone competing for precious weekend slots to host their holiday dinners, carol sings, and white elephant gift exchanges, Easter made few demands on my calendar.
Then I joined a Protestant church that observed the liturgical calendar. We hold an Ash Wednesday service and go on to speak of the Lenten season as we do advent in December. Even our corporate singing changes: Where advent brings carols, Lent means more contemplative songs and a particular emphasis on repentance.
One year I learned we were also following the ancient practice of not singing any "hallelujahs" during Lent. A Chicago pastor explains that his church practices this "communal fast" as a way to "remember the already and not yet nature of the Kingdom of God. In recent years, my church's worship pastor has also ...
1