God Doesn't Want Christian Clones
Are you following God or following someone else who's following God?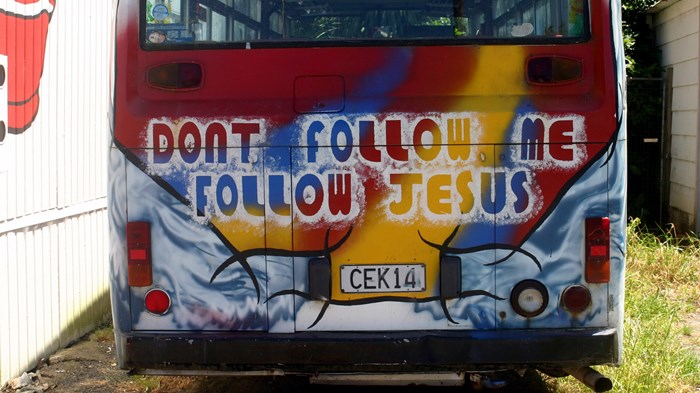 Image: Tony Foster / Flickr
I know people who pepper their spiritual talk by quoting Beth Moore's pithy observations, Joyce Meyer's motivational aphorisms or Mark Driscoll's take-no-prisoners bluntspeak. I've known others who take their Christian life cues from radio personality Nancy Leigh DeMoss, social activist Shane Claiborne, Charismatic teachers Heidi and Roland Baker, or simply borrow the convictions of their favorite pastor.
While these "Christian famous" speakers may be seated at the same banquet table at the marriage supper of the Lamb someday, a fair number of us point at what's on the plate of a favorite teacher and say, "I'll have what she (or he) is having."
Leaders aren't immune to the imitation bug. During a conversation with several staff members from a large local church, I noticed each one of them spoke with the same gee-whiz speech pattern and aw-shucks mannerisms of their head pastor. One of them joked about it, noting that like the Borg ...
1