The Perfectionism Complex
Sometimes God wants you to get over it and focus on the One who's already good enough.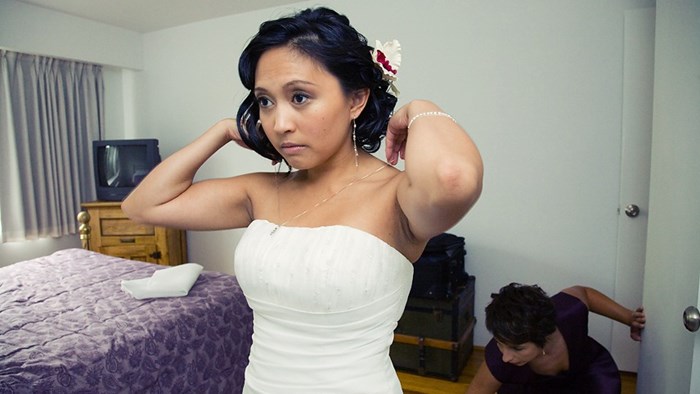 Image: mafue / Flickr
Good lord, I look wide. White is not slimming.
As my seamstress buzzes around me, pinning the sides of my dress and taking the hem up to match my five-foot frame, she explains in her thick Greek accent the process of bridal tailoring. "You come in three times. This time, the next time to make sure the pins were right after we've done some work, and a third time to make sure it looks perfect. Okay? We have four months before the wedding. You pay upfront."
"Okay," I reply. "So, what happens if I lose like, 15 or 20 pounds?" I hear myself asking this question, knowing I'd look like a skeleton if I lost that much weight, but still, just wondering. She stops, takes the pins out of her mouth, and looks at me sternly over the top of her thick, cat-rimmed glasses. "You pay again," she says. "But that shouldn't happen. You are small. You do not need to lose weight. And if you do, you pay again, at least to get it taken in. I tell you this upfront so you know. Don't do it. You don't need to."
She peers over at my friend Laura, who is sitting in a chair in the bridal salon, reading a magazine. "Right?" she asks her, her voice getting higher. "She does not need to lose weight. Am I right?" Laura looks up, clearly semi-distracted, and nods. "Right. Yes." In my head, I call them both liars. I spend the next 20 minutes staring in the mirror while my seamstress shows me bustling options.
1