The Christian Call to Say 'You're Welcome'
How we respond to thanks matters.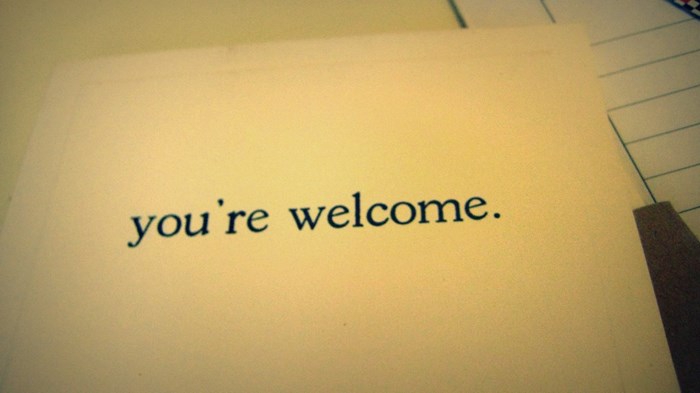 Image: lolololori / Flickr
A friend recently told me about one of her resolutions. Not for the new year—we were well into March—but a certain habit had gotten under her skin. "I've decided that when someone says,'Thank you,' I'm going to say, 'You're welcome.' It's a moral issue."
A moral issue? Really?
Yet, the more I think about what she said, the more I think she's onto something. Driving in my car, I hear NPR hosts thank each guest, and most respond with some version of "my pleasure," or the subvert the thanks with "no, thank you." We rarely hear the straightforward "you're welcome," and when we do, it usually comes from men.
It may seem like splitting hairs to make these distinctions between mannerisms that often come instinctually. There are issues of far greater importance in terms of how we live and what we say. But this remains an important point: Saying "you're welcome" is both an act of responsibility ...
1