Ray Rice's Domestic Abuse Saga: Why Not Leave Him?
Questioning the victim takes focus away from the real problem: the abuse.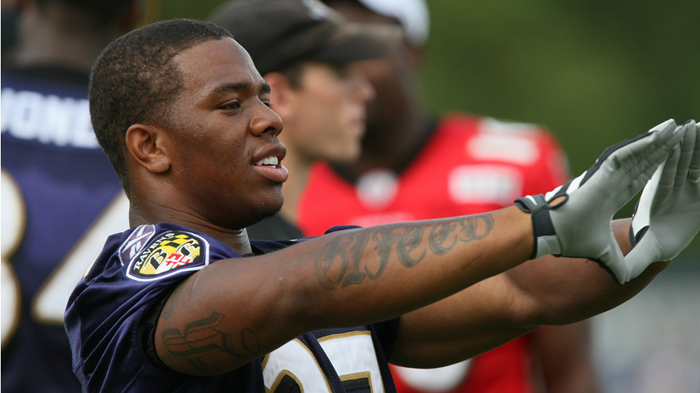 Image: Keith Allison / Flickr
Football fans turned their attention to the NFL and the Baltimore Ravens on Monday, after TMZ released a video of Ravens running back Ray Rice punching his then-fiancée in a casino elevator. The league ultimately suspended him indefinitely, and the team terminated his contract.
After the incident back in February, Rice was charged with assault, and video from outside the elevator showed him dragging her unconscious body. Without the hard evidence of his attack, though, he had initially only been suspended two games.
This high-profile case provides an opportunity for us to consider our response to domestic violence, which can often seem too little, too late.
Ray Rice's now-wife Janay Palmer Rice, who did not press charges, says her husband's punishment and the media attention over the case feels like a horrible nightmare. She hates having "to relive a moment in our lives that we regret every day."
Like many survivors of domestic abuse, deep down, ...
1