What Vacation Bible School Looks Like in a Nursing Home
We found some new VBS students: My grandmother and her friends.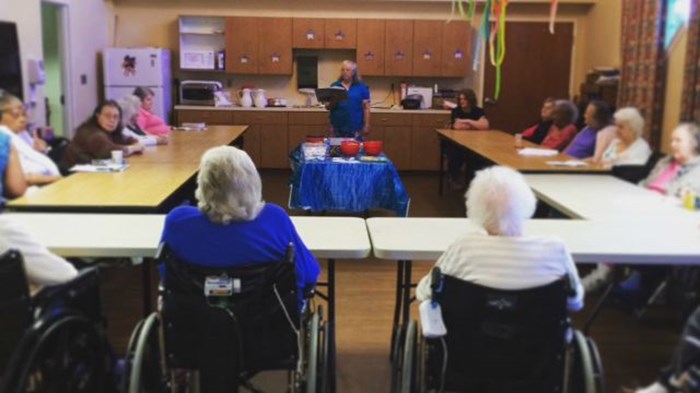 Image: Karen Swallow Prior
This summer, a staff member at my grandmother's nursing home noticed all the announcements around our community for Vacation Bible School programs. She began talking with the residents about their VBS experiences, many of them as teachers over the years. As they reminisced, the idea came to her to bring VBS back to them.
"This is their home," said Anita Douglas, who coordinates activities for the center. "They can't leave here, so I wanted to bring something they have such fond memories of back to them." One of the residents suggested asking my mother, who visits my grandmother there every day and holds a reading hour for the patients each week, to coordinate it.
Though we'd never heard of VBS going on the road to a nursing home, my mother was a natural choice. She teaches the kindergarten Sunday School class at her church and helps with VBS, so she has a ready store of ideas, crafts, and curriculum.
For two hours between breakfast and ...
1