Let Christmas Be Complicated
We often overlook the tragic backdrop to Jesus' birth.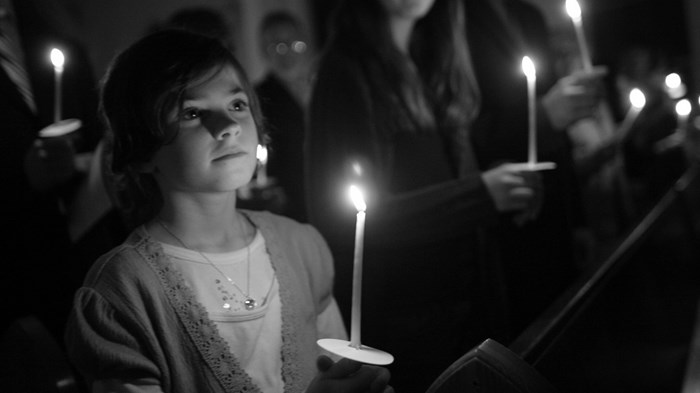 Image: Boston Catholic / Flickr
I have always loved the color gray. All my favorite hoodies, sweatpants, and T-shirts are gray. One Christmas shopping trip, my fashion-savvy mother tried to get me to "please, pick some color besides gray—something bright!" As much as I try to branch out, there is something inexplicably comfortable and comforting about the color. I feel at home in it.
Much later, the world itself seemed to turn gray. After six months of struggling with depression and self-hatred in a country that wasn't my own, I returned home to find my nicely packaged view of how the world works shattered. Gone was the God who did things "for a reason," the God who, if he called you to a place, would give you a deep contentment, even if circumstances were difficult.
My relationship with God went through a fundamental shift then, and the way I see the world has never been the same. As I struggle off and on with depression, I live through seasons of lighter and darker shades ...
1