Loving Our Pro-Choice Neighbors in Word and Deed
What we say about abortion matters, even if we act peacefully.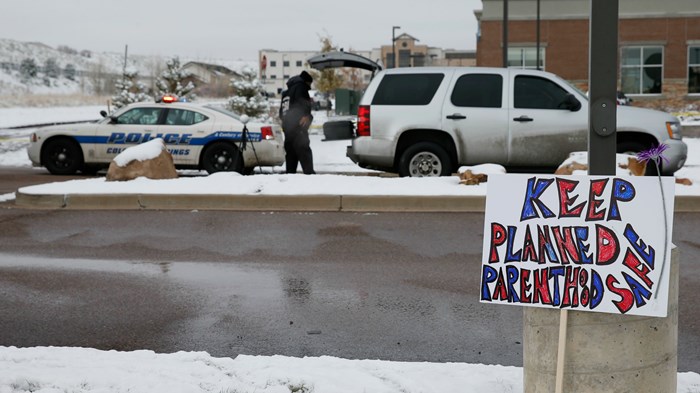 Image: David Zalubowski / AP
Last Friday, a drifter named Robert Lewis Dear killed three people during a shooting spree in a Colorado Springs Planned Parenthood facility. We still don't know whether Dear's attacks were fueled by opposition to abortion (or anything beyond being "mentally disturbed" as he is described in one news story), but unidentified sources told NBC News his rants to police included the phrase, "no more baby parts," taken as a reference to the undercover video exposé of Planned Parenthood's fetal tissue sales.
Regardless of Dear's motive, his actions were evil on every count, particularly from a pro-life perspective. The sanctity of human life applies to all people, from abortion providers to unborn children. Yet, some activists and politicians are blaming the language of opposition to abortion—which has a long history—for this recent act of violence.
Colorado governor John Hickenlooper said the shooting might have been caused ...
1