Military Wife Confessions: What Happens When You Can't Plan for Anything
The practical struggle and spiritual lessons of living an unpredictable life.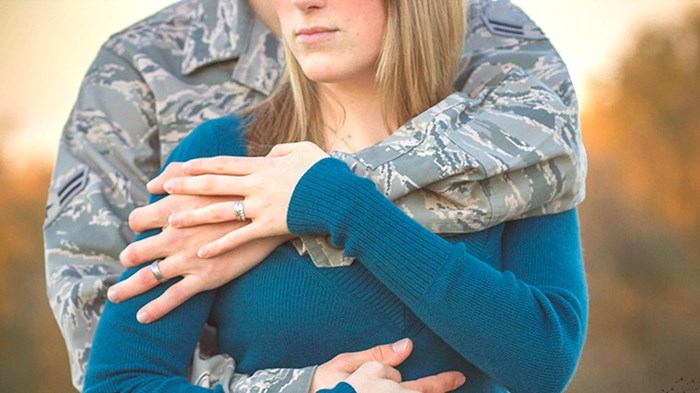 Image: thebaphotography / Flickr
Slate recently profiled a military family as a part of its career series Best Laid Plans. The article followed the unpredictable journey of an Air Force major, a software engineer-turned-stay-at-home dad, and their two young kids.
After a decade of service, Shana—an Air Force mom with a civilian husband—described her career expectations this way:
Being in the military, I found I would make plans, and every time I would say, "I want to go to this place, or do this, or go here," something would change. I would get a totally different job than I asked for, or life would change, and I realized I couldn't really plan for anything.
The everyday rhythms of military marriage rarely get portrayed in the media. (Instead, it's often the heavy patriotism of star-spangled holidays or emotional drama of surprise homecomings.) Shana's remarks sum up a real-life struggle for military families: With constant cycles of moves, deployments, trainings, and schools, ...
1