A Nation of 'Suspect Thy Neighbor'
The mom of a Muslim convert reflects on our impulse to assume the worst.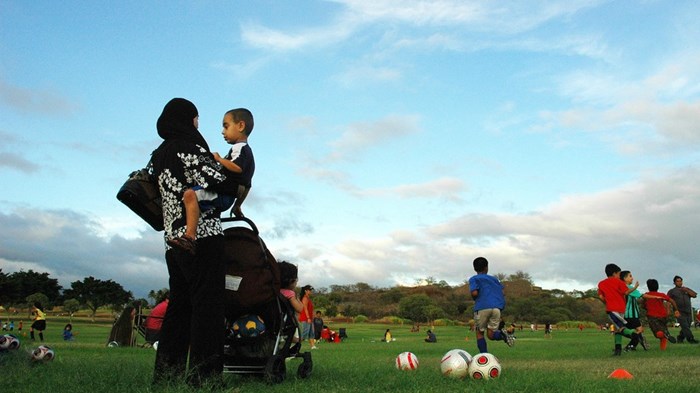 Image: Keoni Cabral / Flickr
The ride was a Toyota Corolla. A bit battered. A bit suspect. My husband Dan's danger antenna flashed red. He furrowed his brow. "Why's that car parked in front of our house?"
I wasn't fazed. "What car?"
"That car," he said, staring through the living room blinds. "It's been parked out front every morning for a week."
"Maybe it's the neighbor's." I turned away. Ready for breakfast. Ready to not feel like every unusual person, action, or incident on our block is cause for suspicion and concern.
Love your neighbor? Absolutely. Then keep moving. Don't worry. Give the other guy the benefit of the doubt. That was my day-to-day mantra.
Then last week three Muslim students were shot to death in North Carolina over a parking dispute. We can suspect, as their friends and family do, that something more than parking was at play. But that's how our current antipathy starts. You're ...
1