I'm Kimmy Schmidt, Minus the 'Unbreakable'
A cult survivor explains what a new sitcom gets right—and wrong—about life on the outside.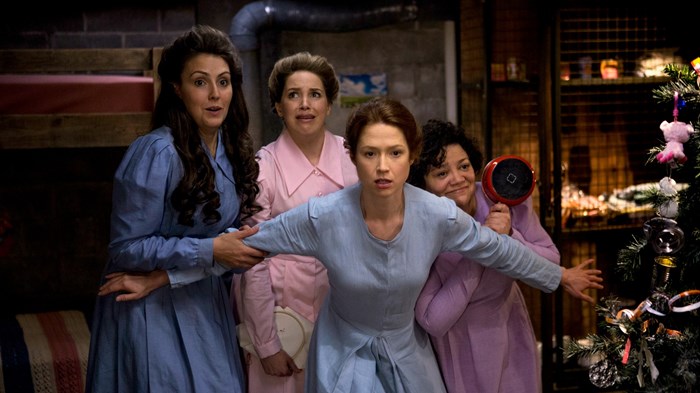 Image: Eric Liebowitz / Netflix
When a friend told me about a new Netflix show that followed the life of a fictional ex-cult member, I felt uneasy. I'd already lived through a cult experience in real life, and then re-lived it by writing my book, Girl at The End of the World. Surviving that stuff was more than enough, thanks.
Still, Unbreakable Kimmy Schmidt —which portrays a 29-year-old woman adjusting to life in mainstream society after spending 15 years in an underground bunker—intrigued me. Then I happened to catch a few jokes from the show on Facebook. Wait, it's a comedy? Created by Tina Fey? Okay, fine. I'll watch one episode.
Confession: I binge-watched the whole season in one weekend.
I laughed. I cried. I shouted: Yes! That's exactly what life was like after a cult! But after the initial excitement, I grew frustrated, realizing that the only reason the show's star can live up to the "unbreakable" title and theme song is because she isn't real. ...
1