All God's Children: The Spiritual Cost of Opportunity Inequality
Christians help bridge the gap by making the local church really local.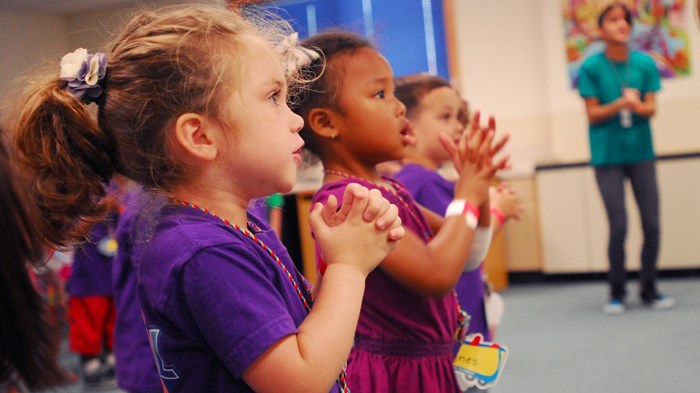 Image: usaghumphreys / Flickr
At the beginning of Sunday school, one of the four- and five-year-olds piped up to ask: "Miss Hannah, can we pray that my mommy won't be mean to me anymore?"

For the past year, I've been squeezing my knees under a two-and-a-half-foot-tall table every week to teach these little ones that Jesus loves them. We start by talking about the week and taking prayer requests, things like, "My finger has a boo-boo" or "Can we pray that I'll get a rabbit for Christmas?" or "I want a baby brother."

Occasionally, the children come with greater burdens. That morning, it was a young boy who'd recently moved in with his great-aunt because the courts found his mother unfit. He was older than the others—already turned six—but spent kindergarten at four different schools and wasn't ready to move to first grade.
His story isn't the norm for our small church in southwest Virginia, but it isn't remarkable ...
1