Our Histories Are Not Created Equal
Why Americans should be upfront with our kids—and ourselves—about how power and privilege shaped our backgrounds.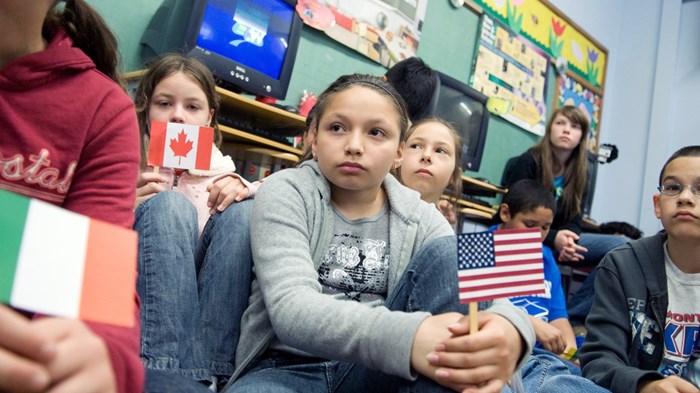 Image: chicago2016 / Flickr
My daughter's fourth-grade class recently spent several weeks researching its family histories. Each student chose one country from their background for a "heritage project," and then presented what they learned at a lunch where many parents brought their culture's food to share.
This is a great project…for those of us who have straightforward "heritages" and plenty of information about our family history. My husband's and my families came here from northern Europe, and my daughter enjoyed learning about our histories. A heritage project is a far more complicated assignment, though, for kids with little knowledge of their ancestry. That includes some who have been adopted as well as many black Americans, a large proportion of whom do not know their families' origins before they were trafficked and enslaved.
In this country, our heritages are not all created equal.
At the heritage lunch, several black students shared research on states rather than countries, presenting posters on Michigan and California, for instance. I wondered, had they been given the option to select an African country like the Ivory Coast or Ghana, even if they did not know their origins for sure? I also worried about how my daughter and the rest of her class would view these projects. Without any clarification, they could assume some kids researched states instead of countries by mistake. If the teachers had not discussed the issue with the class, these ...
1