Raising Generous, Debt-Free Kids
7 things your kids need to know about money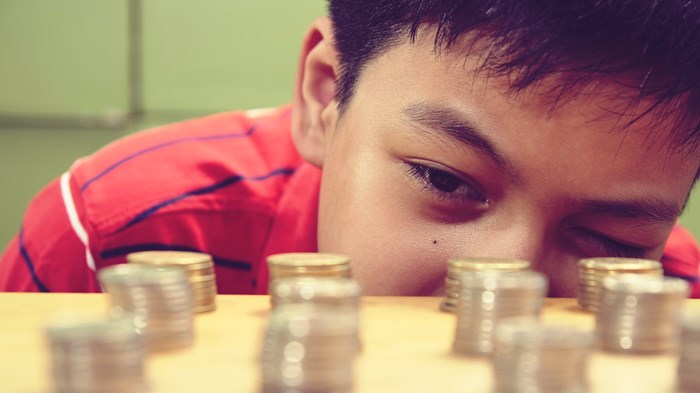 Image: JUNPINZON / SHUTTERSTOCK
Sometimes it feels as if there's a cavernous divide between being financially savvy and being kingdom minded. Day after day, adults and kids alike are essentially told that they will not be liked or happy unless they buy the new iPhone, order that extra cheesy pizza, or drive the latest luxury car.
Meanwhile, there's a tiny voice trying to be heard above the din, encouraging us to trust God for our needs and store our treasures in heaven. A lot of living—and spending—happens between these two divergent messages.
Clearly, far too many of us fall for advertisers' claims. The average American household owes approximately $7,000 in credit card debt, and the average college student graduates with $35,000 in debt. In this cultural context, how can biblical concepts both shape our own financial choices and help our children make wise choices?
The Basics
Despite the growing movement spearheaded by financial consultant Dave Ramsey to help adults get their financial houses ...
1