Cohousing: The New American Family
How alternative forms of living are changing communities, challenging the church, and keeping millennials in the fold.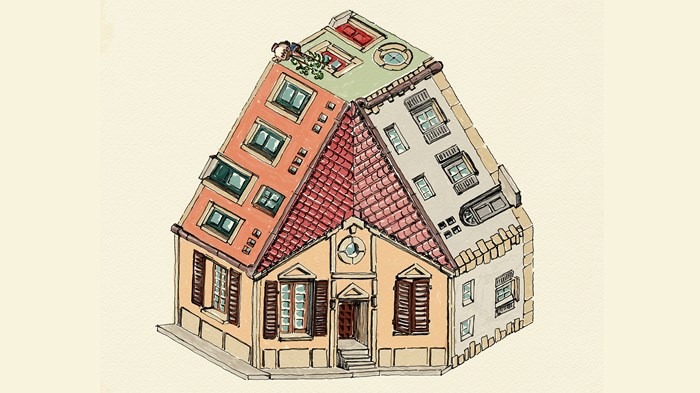 Image: Giorgio Morara / Shutterstock
David Brooks recently wrote about a Washington, DC, couple who invited their son's friend over for dinner. This small act snowballed into a weekly dinner where upwards of 15 teens—many of whom have endured homelessness, abuse, hunger, and sexual assault—stop in to eat, hug, read poems, get help on college applications, and perhaps crash in the house later.
These meals fill a deeper hunger, which Brooks describes as "a crisis of solidarity, a crisis of segmentation, spiritual degradation, and intimacy." The reigning American ideal—of the self-sufficient nuclear family living in a detached single-family house—isn't satiating this need. Like this DC family, growing numbers of people are finding creative ways to live together and forge new kinds of community.
Communes, monasteries, and intentional communities of all sorts have been around for ages in the margins of many societies. Today, however, a concept called "cohousing" is bringing ...
1