13 Books to Read with Your Kids This Summer
What books would I take to a desert island—if my children came with me?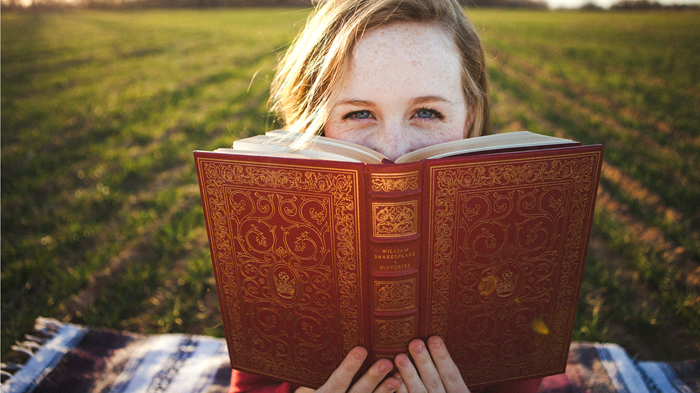 Asking me to compile a list of my top 10 summer reading selections is sort of like playing desert island: I'm trying to sneak an extra three books along. I'm making difficult cuts and second-guessing myself. While curating this list, I looked for books that speak to the life of faith and the values that readers of faith are called to live by, but I didn't limit myself to overtly religious selections (though there are a few) because I don't believe that spiritually significant beauty is limited to certain bookstore sections or publishers' labels. I also wanted to list books that, rather than being just "good for children," are universally good stories. That means they draw on readers' empathy, emotions, and curiosity. It also means they grow richer and deeper with each perusal.
When I imagine summer reading, I automatically think of beaches, so I wanted these selections to be light and fun. However, many of them are heavy, and I believe their weightiness offers something more than fun, deeper than fun—joy. Or so I hope. I love a good metanarrative, too, so many of these books are stories about stories, which is a fitting metaphor for faith. As Christ's disciples, we're part of the greatest story ever told, so it's no surprise that I want to spend my desert island time reading stories about stories with my children. Maybe we'll see you there.
Picture Books

1.The Clown of God by Tomie dePaola
Tomie dePaola's stories often portray religious themes and figures, and his watercolor images add softness to stories of depth and beauty. While I could list a number of his works, this is one of my favorites. In the story, a juggler named Giovanni grows old and offers his life and talent as gifts to the Christ Child. While some readers may be disturbed by the juggler's death at the end, I feel it beautifully echoes the story of Jesus and the call for all of his disciples to lay down our lives for him.

2. The Dark by Lemony Snicket (illustrated by Jon Klassen)
In this picture book, Lemony Snicket—yes, the same author who wrote A Series of Unfortunate Events—gives the darkness a voice that talks a small boy named Laszlo through his fears. The personified darkness speaks to the childish (and adultish) tendency to fear the dark, but the book belies its simplicity by acting as an extended metaphor as well. Klassen's stark illustrations illuminate the existential question of the book. Though there's nothing overtly spiritual or religious in the story, Laszlo confronts his fear of a darkness that philosophizes about what it means to live in the light.

3. Mama's Nightingale: A Story of Immigration and Separation by Edwidge Danticat (illustrated by Leslie Staub)
With beautifully poetic language, Danticat portrays issues of immigration and documentation through the eyes of a child. Saya misses her mother, who is being held at an immigration detention center, and the two of them share stories back and forth until Saya's own story garners enough publicity to bring her mother home. With dreamlike illustrations and compelling characters, this story can help readers of all ages understand how paperwork—or lack thereof—affects families.

4.Rosa by Nikki Giovanni (illustrated by Bryan Collier)
Giovanni's text and Collier's cut-paper pictures tell a story of principle and dignity that mirrors the quiet faith of the title character. Told from the perspective of Rosa Parks, the story emphasizes her struggle to discern and do the right thing in troubling times. In the book's introduction, Giovanni talks about the responsibility of portraying Rosa Parks, and Collier describes her as a light. Both descriptions fit this book's straightforward, personal presentation of history as something that we can use to light up the future.

5. Tomás and the Library Lady by Pat Mora (illustrated by Raul Colón)
Based on the life of Tomás Rivera, this story tells of a friendship between an Iowa librarian and the son of migrant workers. The titular "Library Lady" gives Tomás books to nourish the gift of storytelling he's learned from his grandfather. Like any good librarian, she fosters a love of literacy that Tomás then shares with his own family. Ultimately, it's a story about the magic of storytelling and the worlds that reading can open up for all of us.

6.Thunder Boy Jr. by Sherman Alexie (illustrated by Yuyi Morales)
One of my favorite poets and authors for adults, Sherman Alexie loses none of his characteristic humor in this children's picture book. The eponymous character offers a lot of silly new names for himself in a serious quest to define his own identity apart from his father. Threaded through the fun, vibrant illustrations is the portrayal of a loving, respectful father-son relationship.

7.Where the Sidewalk Ends, A Light in the Attic, and Falling Up by Shel Silverstein
I couldn't limit myself to just one of these classic volumes of poetry written and illustrated by the late Silverstein. I still have many of these verses memorized from my own childhood, and reading them aloud to my children is as delightful and surprising for me as it is for them. At times silly and irreverent, imbued with magic and hilarious characters, Silverstein's poetry beautifully expresses children's voices.
Middle-Grade Books
8. The Birchbark House by Louise Erdrich
The first in Erdrich's Birchbark series, this story follows Omakayas as she grows up in her mid-19th century Ojibwa community. The story shares many traits in common with the Little House on the Prairie series—loving family, strong work ethic, childlike wonder—but it does so from a Native American perspective. With charming illustrations by the author, this sweet and moving story deserves to be read as a response to Laura Ingalls Wilder's classics, but it also stands on its own.

9.Brown Girl Dreaming by Jacqueline Woodson
This coming-of-age story told in free verse details the author's experience of growing up in the American South during the civil rights movement. Woodson's memoir explores racism, family, faith, and the importance of developing one's own voice. At the heart of this moving tale of growing up in turbulent times is the story of a girl who wants to write even when literacy did not seem to come as easily for her as for her older siblings. Through Woodson's poetic remembrances, readers can see the beauty and strength born of her struggles.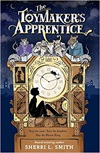 10.The Toymaker's Apprentice by Sherri L. Smith
Technically, this story is a revision of The Nutcracker, but Smith's world-building digs so much deeper (rodent pun intended) than that description suggests. A swift-moving adventure story packed with powerful animal kingdoms and gears galore, Smith's tale really does see The Nutcracker in a whole new way. My elder daughter and I started reading this aloud together at Christmas, nonetheless it's perfect for sweltering summer days that can transport us back to the magic of the Nativity season. Complete with an epilogue told by a rat veteran of The Nutcracker battle, it's a fresh story filled with fun, mystery, and imagination.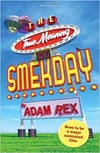 11.The True Meaning of Smekday by Adam Rex
This story is a riff on Mark Twain's classic Adventures of Huckleberry Finn and a commentary on multiple layers of colonialism, a description that might make it sound inveterately boring for middle-grade readers. However it's also a cross-country adventure with alien sidekicks, excursions to the underground world of Happy Mouse Kingdom, goofy humor, and comic strips sprinkled throughout to explain alien cultures. While the story has since been made into the movie Home, it's worth attending to Rex's original character—the clever protagonist Tip—as she befriends an alienated alien named J. Lo.

12.When the Sea Turned to Silver by Grace Lin
I love the stories within stories that come to life and weave together in Lin's elaborate tapestry of a novel (a companion to her Starry River of the Sky), and my elder daughter loves the mythical creatures and characters. In this tale, the shy Pinmei embarks on an adventure to save her grandmother. Aided by companions from Chinese folklore, Pinmei discovers her own inheritance as a storyteller equal to her grandmother. With vibrant illustrations and fast pacing, Lin's tale embodies the magic of growing up courageously.

13.The Inquisitor's Tale, or, the Three Magical Children and Their Holy Dog by Adam Gidwitz (illustrated by Hatem Aly)
This story, inspired by the illuminated manuscripts, history, and hagiographies of the Middle Ages, hooked my husband and me along with our seven-year-old. Filled with magic, miracles, and mystery, it invokes the style of The Canterbury Tales and The Decameron without losing an adventurous pace. Aly's lively illustrations add another layer to this tale rich in faith, love, and friendship. At the heart of the story lie essential human questions about God and what it costs to follow him.

Erin Wyble Newcomb teaches English and women's studies at SUNY New Paltz and writes frequently for Christ and Pop Culture on themes of faith and family. She lives in the Hudson Valley with her husband and two daughters.